Details

Category: Sammi's Interviews
Published on Sunday, 19 January 2014 12:33
Hits: 1375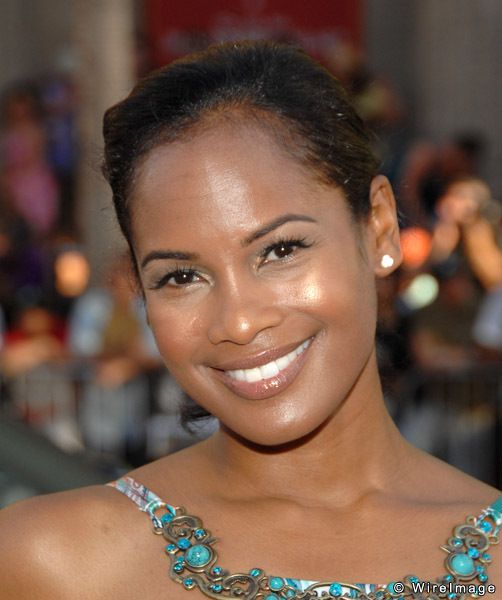 BEING MARY JANE
FUN FACTS ABOUT ROBINNE LEE

Being Mary Jane is captivating audiences every week with its provocative story lines and strong, relatable characters. One of those characters is Avery Daniels, a woman who is an overachieving mom whose life begins to fall apart when she discovers her husband is cheating.

I recently had the chance to talk to Robinne Lee, who plays Avery in an exclusive interview. Below are some of the highlights of our chat.


1. She is a New York native that grew up with Jamaican parents. She had wanted to go into acting, but her parents told her to get an education first. She attended Yale and graduated with a psychology degree and got accepted to Columbia Law School.

However, she still wanted to act, so she finally made a deal with her father that she would attend law school if she could pursue theatre. She ended up landing an acting role and spent the next couple of years juggling acting and school. After graduation,she passed the New York Bar, but decided to move to LA to live her dream of becoming an actress.

2. She describes her character Avery Daniels as a woman whose life seems to be together, but in reality is falling apart. She is dealing with her husband's affair and the ramifications that followed. Despite everything falling apart she knows that she has to stay strong and take charge of the situation for her sake and the sake of her children. She reveals that we will continue to see her take charge of the situation and see if her marriage is worth saving.


3. Robinne plays a strong, inspirational woman on Being Mary Jane, so it made me wonder about her biggest inspiration. She revealed that she admires former
First Lady and Secretary of State Hillary Rodham Clinton
. She was in law school at the time of the
Monica Lewinsky
scandal and amazed with how strong and composed Hillary was when all hell was breaking loose. She also is inspired by how Ms. Clinton went on to do bigger and better things, such as becoming a senator, being elected Secretary of State and running for President. Robinne calls Ms. Clinton a professional at her job, an incredible mother and is impressed by all she has accomplished.
4.She is an aspiring ballerina. She recently starting taking lessons again after 25 years and is loving every minute. Robinne reveals that returning to dance has been a wonderful thing for her body, mind and psyche. Dance is something that she has always loved and wanted to learn and is happy she has the chance to try it again. She adds that one of her classmates is 70-years-old and inspires her every day.
5. She is spending 2014 checking items off her bucket list. Some of the items on her list include running a marathon in Paris, taking up Italian, become better at ballet and working on her first screenplay. She hopes that this is a year where she will continue to be able to challenge herself and step out of her comfort zone.
Thank you to Robinne and her publicity team for this opportunity and check your local listings for Being Mary Jane showtimes on BET.
Follow me on social media:
Facebook: Sammi-T
Twitter: TVG_Sammi
Instagram: TVG_Sammi