The Bachelorette Recap for June 25, 2018
Read Time:
4 Minute, 17 Second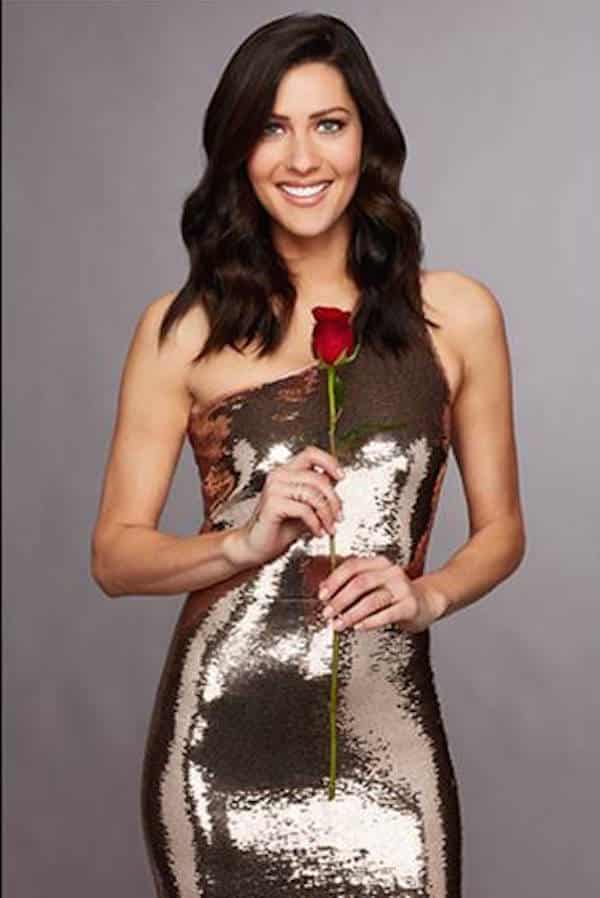 Tonight's episode of The Bachelorette on ABC takes place in Vegas. Since it is Sin City, there are sure to be lots of antics happening. Since it is on TV, what happened in Vegas won't stay in Vegas.
This is also the night of the infamous 2-on-1 date, which will cause lots of drama.
Date 1: Colton's clue is 'let's ride out into the sunset together.' This date consists of riding camels, kissing and enjoying each other's company in a hot tub.
During dinner, Colton drops a bomb on Becca about how he was only in love once and when he did say I love you, he didn't hear it back. It ended in a sudden breakup and made him very guarded. They kiss and she seems to understand his feelings. He lets her know he let his walls down because of her.
He gets a rose.
Date 2: This one is for everyone except Jordan and David, who are on the two on one. This date involved Wayne Newton, aka Mr. Las Vegas and I am jealous AF right now. I would give anything in the whole wide world to meet him.
The actual date consists of a tour of his place, which is incredible. Hearing him sing Danke shoen to his wife has to be the cutest thing ever.
The guys have to write a song for Becca that has the kind of meaning the song has for him and his wife. Lincoln doesn't even know what the term means and—oh honey….
Wayne Newton critiques all their songs and tells them they will be performing in front of a live Vegas audience. Ummm…..I honestly have no words for whatever the heck this is…..no words. I don't know if I should laugh or cry at this point.
Afterward, she mingles with the guys. Chris thinks he is better than the guys and makes himself the enemy of this group.
Blake gets the rose and Chris is pissed. He picks fights with the rest of the guys and it is annoying. Can we be done now? He wants to leave because they got no time together, but he didn't make an effort so that's on him.
Date 3: 2-on-1 with David and Jordan. The two basically make it a pissing contest on who is better and David wants to know about Jordan's undies? WTF?
They are in the Valley of Fire and she hopes they have a good time….oh honey…
OMG….David bashes Jordan and I just can't now…..she brings up Arie….and can we be done with this crap already?
Golden Underpants Clown needs to trend on Twitter.
Jordan denies all this and what did she expect? He talks about his mom's mental illness and he says he can deal with a lot. He came from nothing and fought for it all.
They confront David and the two guys fight. Jordan curses him out and makes fun of his voice and being him is not his greatest power…..um, what? I'm done. Becca needs to kick them both out.
She sends David home and says she won't give out a rose just yet.
Jordan and Becca have dinner and talk about what they do in their spare time. He reminds me of Johnny Bravo with the way he talks about his vanity. Sheesh. She finds it funny, but he is sent to the friend zone where he belongs and is sent home.
At the cocktail party, she takes Chris aside and they talk about how they didn't have time together. She wants effort every single night and for him, it is something he doesn't need to think about. She is confused and frustrated and needs time to think.
I have no clue….she just came across as clingy and he came across as a bumbling jerk. I know he is insecure, but still, he came across very poorly.
It gets worse when he interrupts Wills's time. Wills is nice and gives him two minutes, but wants time with her as well. As an aside, did he get that suit from Sophia Petrillo's boyfriend from the Barbara Thorndyke episode of The Golden Girls? Or Rose's ex who wanted to fight Miles?
Becca says she will find Chris later and he leaves in a huff.  She goes back to her conversation with Wills.
Chris pleads for another chance before the rose ceremony.
Rose ceremony time! Blake and Colton already have roses.
Guys Who Get Roses:
Garrett (first impression guy)
Jason (guy whose name she forgot during the spa date)
Wills ( cute and nerdy)
Lincoln (the guy who thinks she's his wife from episode 2)
Leo (Hagrid's hot brother)
Connor (Ehh, no clue, he kind of is just there?)
Final rose tonight:
Chris (Whiny guy)
Eliminated:
John (Hot guy who was pretty much a mute during this whole season) He had better luck making friends with the guys than connecting with Becca.
More next week, stay tuned!