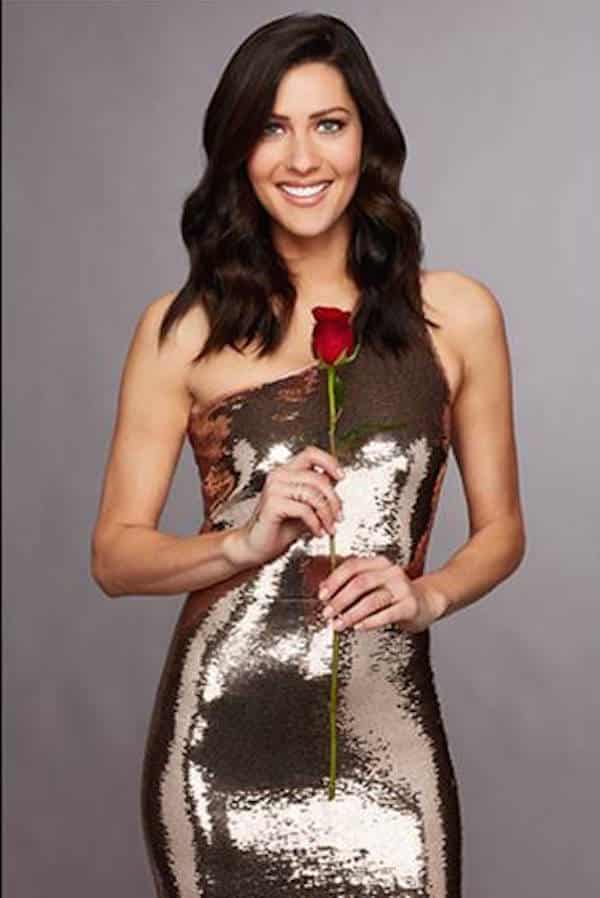 Read Time:
4 Minute, 32 Second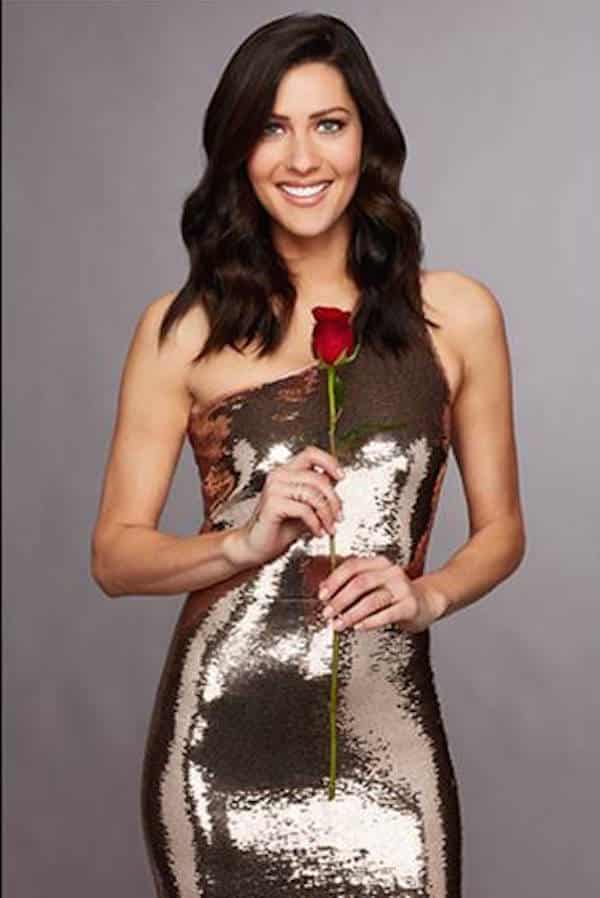 Hello and welcome to the season premiere of Becca's season of The Bachelorette on ABC. We open with a recap of her relationship and breakup with Arie, followed by her meeting with show alums Kaitlyn, JoJo and Rachel.
I got nothing from the meeting except they tell her get it, girl. They also have mimosas and sage the mansion…..which is…..odd….but whatever. They set off the smoke alarm, so good job there, Sparky!
The girls say they all ended up with the guys who they kissed first and got the first impression rose. They hope the same thing happens for Becca.
Also, I will be really angry if this chicken suit dude doesn't sing Old McDonald Had a Farm to her, but I will settle for him doing the Chicken Dance.
Meet the Men!
Clay is an NFL football player who is also a family man.
Garrett is a fun loving guy from Vegas. He reminds me of my best guy friend.
Jordan is a model. They specify that he is  a male model and, um, why? They didn't refer to Courtney as a female model. Just say model!
Lincoln is from the ATFR who loves to work out.
Joe owns a grocery store who sounds like the love child of Sonny Corinthos and The Godfather. I wonder if he will make a joke about her melons?
Jean Blanc is obsessed with cologne. He has one hundred bottles and I don't know what to do with this information.
Colton is a former pro football player whose career ended with an injury. He opened a charity in honor of his cousin with cystic fibrosis.
Limo entries:
Colton pops confetti.
Grant wants them to let loose and have a good time.
Clay thinks she will be the biggest catch of his life—and he's has  a lot of catches.
Jean Blanc speaks French to her, saying they will do the damn thing.
Connor asks her to do the damn thing—with a ring.
Joe is nervous.
John hopes love can happen overnight.
Leo looks like Hagrid with a man bun, which he lets loose to 'let his hair down.'
Jordan looks like a Ken doll.
Rickey thinks she is all the adjectives.
Alex thinks she looks gorgeous.
Nick wears a racer outfit, which he removes.
Mike brought a cutout of Arie…and has a man bun.
Garrett arrives in a minivan…which is different. It represents their future…okay then!
Blake arrives on a horse.
Lincoln brings her cake.
Christon is a former Harlem Globetrotter
Wills is a nerd.
Jason teaches her a secret handshake.
Kamil is a social media participant who does a 50/50, 60/40 debate. I don't even know….
Jake is someone she met before.
Trent comes in a hearse because he literally died when he found out she was the Bachelorette.
David is dressed like a chicken. He's actually quite clever.
Chris brings a black choir out to impress her uncle….my uncle would prefer beer and steak, but okay!
Chris Harrison said she met 28 men, but I only counted 24?
Okay, we also have Chase, Darius, Ryan and Christian. So, Christian with an A and one with an O.
Becca mingles with the guys. The stand outs are Clay who has her sculpt with clay, and the Harlem Globetrotter who plays basketball with her.
If someone says let's do the damn thing one more time…..
Chicken Dance Dude does the Chicken Dance and takes off his mask. He's adorable.
Garrett takes hr fishing and makes her feel at home.
Chris thinks Chase isn't there for the right reasons because he knows her ex, who talked smack about him. Um, isn't that normal when a relationship ends badly? He puts his two cents in and ugh, it sounds like Chris wants drama and this Danielle chick….sour grapes much?
Chase tries to tell Becca, but it comes across as weird.
Becca talks to Jake about his intentions of being on the show. She thinks he never showed interest and sends him home because they never acted on anything in the past. Uh—maybe he's shy? Maybe it wasn't the right time? I get her point, but still, she was kind of a jerk.
Garrett gets the First Impression Rose.
Rose ceremony: Don't be offended if you don't get a rose, I have to follow my heart.
Guys who get roses:
Lincoln (dude with cake)
Blake (horse dude)
Rickey (Um, WHO?)
Jean Blanc (cologne dude)
Christon (Harlem Globetrotter)
Clay (guy who plays with clay)
Wills (nerdy guy)
Connor (WHO?)
Jason (Again…WHO?)
John (Dude who wants love like his grandparents have)
Ryan (Dude in camp suit)
Alex (WHO?)
Nick (Not a clue)
Trent (No clue)
Colton (Football player)
David (Chicken suit dude)
Jordan (Ken Doll male model)
Leo (Hagrid's little brother)
Mike (Man bun guy)
Final rose tonight—because Chris Harrison still thinks we can't count.
Chris (Dude who tattled on Chase)
Going home:
Chase (dude whose ex called Chris)
Kamil ( 50/50, 60/40 social media participant)
Joe (Grocery mobster)
Darius (someone who showed up for this one rose ceremony? I don't think I could pick him out from a line up.)
Christian (No clue. Last name is probably not Grey.)
Grant (The one who let loose)
More next week! Stay tuned!