Shudder Announces Friday the 13th News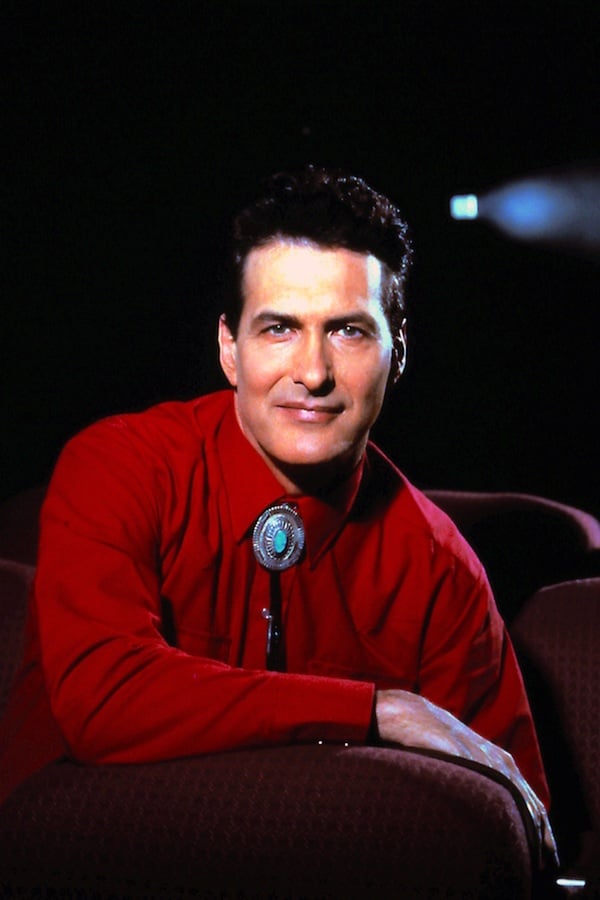 (June 25, 2018, New York, N.Y.) – On Friday the 13th of July, down-home horror aficionado Joe Bob Briggs is taking over SHUDDER, the leading premium streaming service for thriller, suspense and horror, with a 24-hour marathon of 13 cult classic movies. The programming event, THE LAST DRIVE-IN WITH JOE BOB BRIGGS, is available exclusively to Shudder members on July 13 beginning at 9 pm EDT/6pm PDT.
Characterized by an outrageous worldview and trademark "Drive-in Totals" lists, Joe Bob's film critiques amassed a loyal fanbase through his long-running TV series Joe Bob's Drive-In Theater and, later, MonsterVision. For 14 years between the two shows, Joe Bob was the ultimate fan, a voice of authority with an unconventional, affable approach. Ahead of his time then, Joe Bob is now a legendary voice within the horror community, and THE LAST DRIVE-IN WITH JOE BOB BRIGGS reminds audiences of the host's singular perspective on the genre.
THE LAST DRIVE-IN WITH JOE BOB BRIGGS is packed with 13 films curated to suit Joe Bob's signature brand of color commentary. The following is a sneak peek of what's in store for horror fans during Shudder's exclusive programming event, with the rest of the line-up to be announced in the coming weeks:
·         Tourist Trap (July 13) Five friends are hunted by a creepy killer after stopping to visit a roadside museum in this slasher that counts Stephen King as one of its biggest fans. After car trouble, the doomed group goes to visit an odd attraction filled with eerie mannequins that seem to be alive. Tourist Trap is an off-kilter thriller that will have you rethinking any stops on your next road trip.
·         Sleepaway Camp (July 13) Angela Baker, a traumatized and very shy young girl, is sent to summer camp with her cousin. Shortly after her arrival, campers and counselors meet their ends in a series of grisly murders. This bloody "who done it" features a shock ending that stands the test of time.
·         Basket Case (July 14) In a tale of revenge with a demented twist, a young man, and his basket-bound, hideously deformed twin brother seek vengeance on the doctors who separated them against their will.
"Joe Bob is a horror icon and raconteur whose signature wit and insightful commentary entertained viewers for 14 years on TV," said Craig Engler, general manager of Shudder. "We're delighted to bring him back for this exclusive Shudder event where new fans can discover him, and old fans can rediscover him, as he takes on some of the greatest low-budget horror movies ever made."
Shudder members will be encouraged to join the conversation with Shudder's Twitter account @Shudder during the marathon, which will include special guests, surprises, and prizes for participation.
Other initiatives centered around THE LAST DRIVE-IN WITH JOE BOB BRIGGS include an upcoming Reddit AMA on July 10th, as well as screenings hosted by Joe Bob at the Nitehawk Cinema in Brooklyn, NY on July 11th and the Alamo Drafthouse in Dallas, TX on July 12th.
START YOUR FREE 7-DAY TRIAL AT Shudder.com.
Facebook/Twitter/Instagram/YouTube: @shudder
ABOUT SHUDDER
AMC Networks' SHUDDER is a premium streaming video service, super-serving fans of all degrees with the best selection in genre entertainment, covering thrillers, suspense, and horror. SHUDDER's expanding library of film, TV series, and originals is available in the US, Canada, UK, Ireland, and Germany on most streaming devices for 4.99/month or 49.99/year. To experience SHUDDER commitment-free for 7 days, visit www.shudder.com.