Based On a True Story: Meet Aisha Alfa
Based On a True Story: Meet Aisha Alfa
Based On a True Story is premiering today on Peacock and to celebrate, we have an exclusive interview with show star Aisha Alfa. She plays Carolyn, a young woman who works with several ladies in real estate obsessed with a true crime podcast. The group of friends get together to drink wine and listen to the podcast….leading to one of the ladies Ava (Kaley Cuoco) starting her own podcast.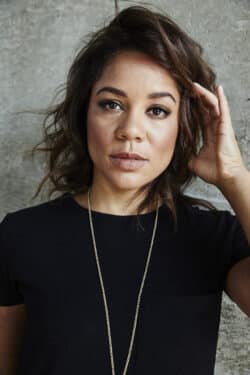 During our interview, Aisha reveals that she loved working with this group of ladies and each day at work was so much fun. She also loved playing Carolyn, who she describes as a sassy, funny character who was also strong and opinionated. In fact, Aisha loved playing her so much that she quipped that she wished she could become her off set.
However, what meant more to Aisha was working with her amazing co-stars. She had nothing but good things to say about all of them, saying that getting to work with them was an honor and that everyone was so sweet and supportive of one another every step of the way.
Check out more of our exclusive interview below!