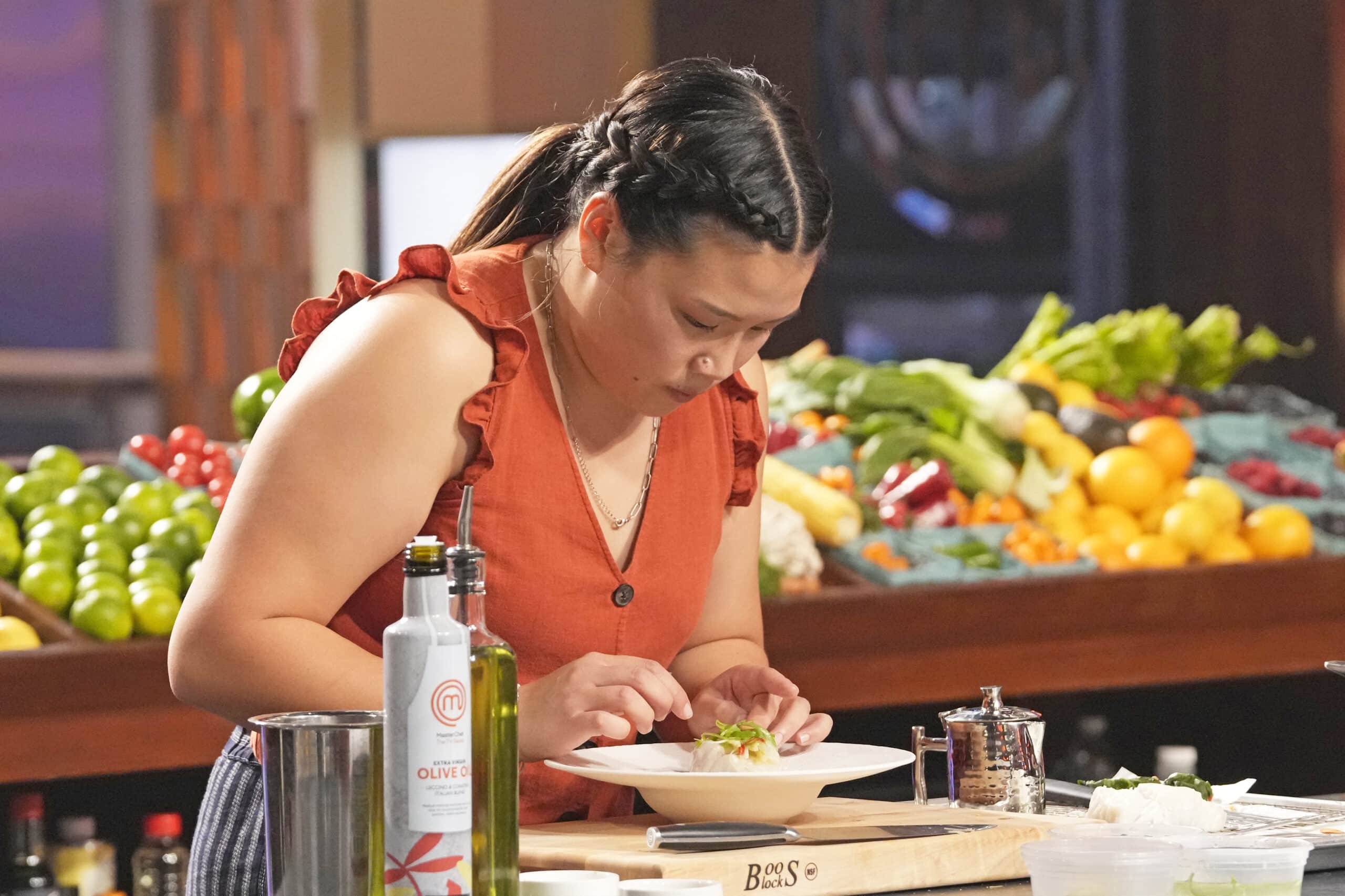 Read Time:
1 Minute, 26 Second
ICYMI: Masterchef Back to Win Recap for 6/1/2022
Group 1: Willie (season 5), Derrick (season 2), Tommy (season 6) and Micah (season 10)
Derrick: deep fried shrimp with corn pudding–Well done, but could have been more punchy.
Willie: Cajian halibut–Beautifully cooked, but could have used a bit of lemon or lime.
Tommy: Quail in a nest–Beautifully seasoned and cooked, but the pastry was a bit bland.
Micah: yuzu ricotta fritter with blackberries–it is delicious, but a tad undercooked.
WINNERS: Willie and Tommy
Group 2: Cate (season 8) Sarah (season 10), Daniel (season 8) and Michael (season 10)
Cate: mushroom venison loin–It is cooked perfectly, but the sauce and crust were lacking
Daniel: prosciutto wrapped cod–It is cooked beautifully, but he can improve on the plating.
Sarah: Duck breast–Perfectly cooked, but she needs to work on marrying flavors better.
Michael: Mexican street corn grits with filet mignon–It is restaurant quality.
WINNERS: Michael and Cate
Group 3: Brien (season 8), Newton (season 8), Bowen (season 9) and Stephen (season 6)
Brien: Filet O'Brien–The steak had a grainy taste.
Newton: Filet mignon–Cooked beautifully, but too much heat.
Bowen: Filet mignon pot stickers–Delicious and action packed.
Stephen: Rabbit and donuts–Psychedelic.
WINNERS: Stephen and Bowen
Group 4: Shayne, Dara and Tae-Ho (the Masterchef Junior kiddos!)
Tae-Ho: 'Sleeping Beef with yuzu'–The beef was undercooked, but the sear and cheeses to the yuzu added made it delicious.
Shayne: Risotto with catfish–it was delicious, but could have used citrus instead of a cream sauce.
Dara: Chinese cod with Bok choy and broth–Delicious and well done.
WINNERS: Dara and Shayne
More next week, stay tuned!