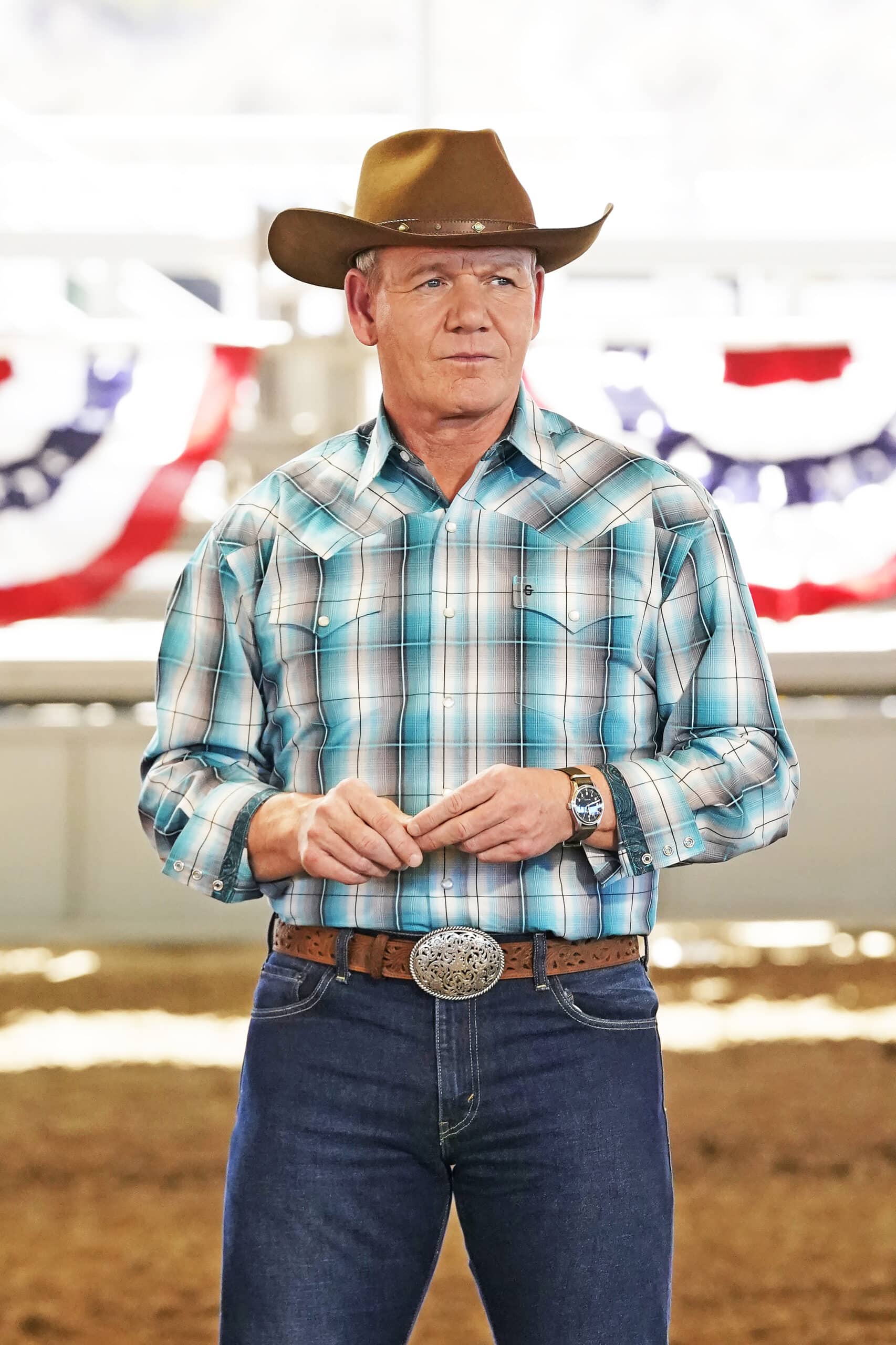 Read Time:
1 Minute, 29 Second
ICYMI: Masterchef Back to Win Recap for 8/3/2022
This Horsetown place looks like a blast, but sadly, I am allergic to horses and cannot go to a place like this.
Bri and Shelly are team captains–red and blue, respectively.
Team Shelly: Brandi, Christian, Amanda, Willie. Emily, Shanika
Team Bri: Fred, Dara, Michael, Gabe, Derrick, Bowen
Menu: Bone-in steaks with one starch, two veggies and a sauce.
The blue team seems to be fighting over the use of compound butter and already getting on each other's nerves.
The red team is warned to prioritize what they are cooking.
Apple slaw sounds interesting.
Amanda being scared of using the mandolin is so relatable.
The rib eye that the red team made sounds delicious. I am glad it was a hit for the judges' diff
I am glad Bri took responsibility for putting too much apple in the slaw.
No sear on the blue team's steak? How did that happen? Also, I agree there needs to be more than compound butter.
Adding mint, rosemary and paprika to the compound butter sounds like a disaster in the making.
The blue team is not communicating well at all.
Poor Gabe got overheated and needed to step awat.
Brandi seems overwhelmed with everyone giving her different orders. That would frustrate me as well.
How the heck did the corn get cold?
Chef Ramsay throwing food is such a mood.
The entire blue team is annoying me with their whining and fighting.
Someone sent back an entirely raw steak from the blue team and Shelly is PISSED!
More food is getting thrown.
Finally, FINALLY…everyone is served and eating.
Red team wins!
The blue team will now have to send someone home.
Shelly is eliminated.
More next week, stay tuned.