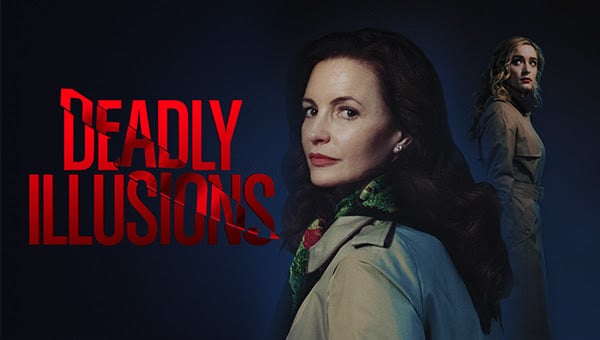 Read Time:
1 Minute, 0 Second
ICYMI: Deadly Illusions
It is no secret that I am obsessed with movies. There is nothing better than curling up on a weekend afternoon with some snacks, hot chocolate (or a cocktail!) and a fuzzy blanket for a fun marathon. Since I began my journalism career, I developed a taste for different genres, and yes, that even includes some thrillers. (however, that is also thanks to my brother's podcast, B-Movie Bros)
I recently discovered an incredible movie on Netflix called Deadly Illusions, which stars Kristin Davis in the leading role. I have been a fan since her Sex and the City days, so seeing her in this movie was a real treat….and it is safe to say she is no Charlotte in the movie. She plays a writer who hires a nanny to help with her children while she writes her new thriller…..and it sends her spiraling into the blurred lines of fantasy vs. reality.
As a special treat, we have an interview with Jonny Zeller, who worked as the 2nd unit director. Check it out below.