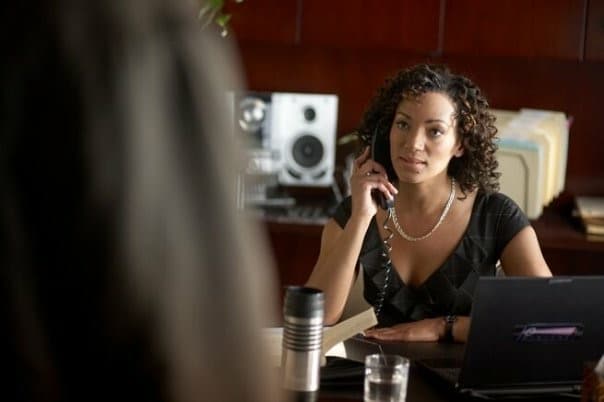 Read Time:
2 Minute, 45 Second
Karen Holness is a familiar face both on TV and in movies.She has appeared on projects such as Date My Dad,  Chicago and Campfire Kiss. She has an amazing talent that makes her a memorable part of every project she is in. 
Now, the Canadian beauty is starring in a brand new Lifetime movie My Mother's Letter From Heaven, which is set to air tonight. The movie,  which also stars Barry Watson and Cindy Busby tells the story of a woman who writes a letter to her daughter before she dies. We see what happens as the girl grows up and how the letter plays a role in her life. 
Karen recently took time out of her busy schedule   To talk to TVGrapevine in an exclusive interview. Below are some of the highlights of our chat.
1. In the movie, Karen plays the role of Maggie Malone. She is the 'hero' of the movie and plays a very big role in making sure the letter goes to the right place.  While she did not give too much away,she says that Maggie 'helps facilitate some goodness.'  What does that mean? You will have to tune in to find out!
2. Karen says the script had her at hello, and admits that by page five she was hooked!  She loved getting to work with the director and producer, as well as the cast and crew.  She also admits that she was able to relate to the teenage character (again, tune in to see how!) and thinks everyone will be able to relate to the movie on some level.
3. The movie also served as a reunion of sorts for the cast. Karen, Cindy and Barry all worked together on the TV series Date My Dad. The three were happy to be able to work together again and Karen feels fortunate that they got the chance to do so. She also thinks their prior relationship helped with the chemistry in this movie. She feels very fortunate that she got to work with them again and has nothing but good things to say about the entire cast.
4. Now that this movie is getting ready to air, Karen is hard at work on other projects. One of the main ones is a movie called Always Be My Maybe. The movie, which also stars Keanu Reeves, tells the story about two childhood friends who end up falling in love. She says that the cast is amazing and loves the fact that she gets to work with Keanu,as well as several comedians. 
She is also in a movie called The Art of Racing in the Rain, which tells the story of a dog who recalls the life lessons he learned from his owner. The movie also stars some big name actors such as Milo Ventimiglia (This is Us), Amanda Seyfried (Mean Girls) and Gary Cole (Fam).
5. The 100 fans can rejoice in the fact that Karen will be on the show as Blythe Ann. She will show up in episode three of the sixth season and appear for multiple episodes. While she is keeping the nature of her role under wraps,she is excited to see the reaction.
My Mother's Letter From Heaven airs at 10pm tonight on Lifetime.