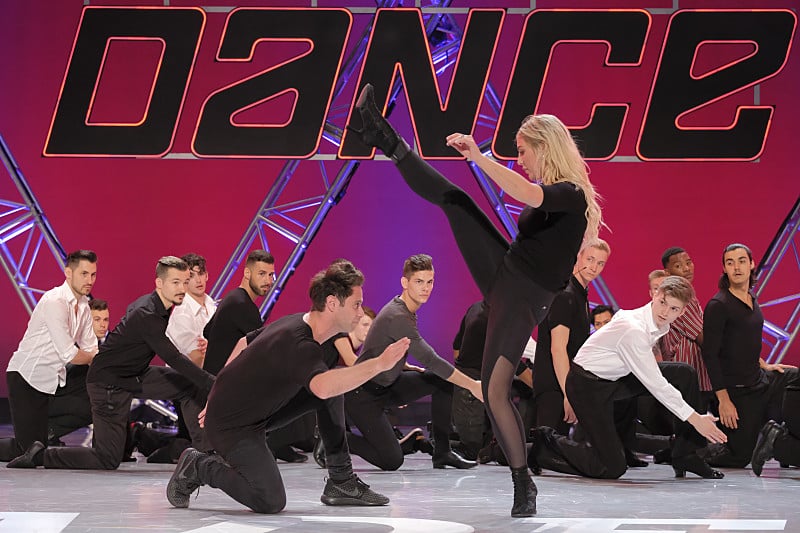 Read Time:
1 Minute, 52 Second
Tonight is the first round of cuts on Fox's So You Think You Can Dance. The dancers who are in the Academy will go through rounds of different styles of dance in order to move on to the next round and eventually the top twenty. Dominic Sandoval, Laurieann Gibson, Mary Murphy and Nigel Lythgoe are judging, while Cat Deely hosts. 
Round 1-hip hop with Luther Brown.
Luther shows them choreography, but seems annoyed that nobody seems to be paying close attention or taking it seriously. 
The first group consists of Anna, Desi and Sumi, all of whom have hip hop experience. Their first attempt isn't good, but they impress everyone the second time around and move on to the next round.
The second group has Brandon, Michael and Samuel, who have experience in b-boy dance and popping. Brandon moves on to the next round, while the other two leave. 
After more eliminations, we get to Howard, Colton and Trent, all of whom are contemporary dancers. Trent is told to do a contemporary solo, but gets eliminated. The other two move on.
Round 2–Ballroom with Sasha Farber and Emma Slater.
The husband and wife team teach the groups the cha cha cha. Gino and Ashley, Derrell and Desi and Benjamin and Sofia are paired up. They all impress and move on to the next round.
After another montage, we have Maia and Frank, Eddie and Anna and Lukas and Mariah. Maia is sent home, while the others move on. However, Eddie is told to take it more seriously. 
Other dancers, including Colton and Jalen are sent home. We then get to Giana and John, Gabe and Sarah and Stefen and Madison. Gianna and Sarah are sent home, although Sarah is given the chance to dance for her life. 
Round 3–Contemporary with Talia Favia
Samuel, Benjamin and Jay are in this group. They all do well, but it is the end of the road for Jay—-for good, since he is officially going to be too old to audition again.
Bailey and John are next and both make it to the next round.
Next week is more cuts and performances and the reveal of the top twenty. Stay tuned.