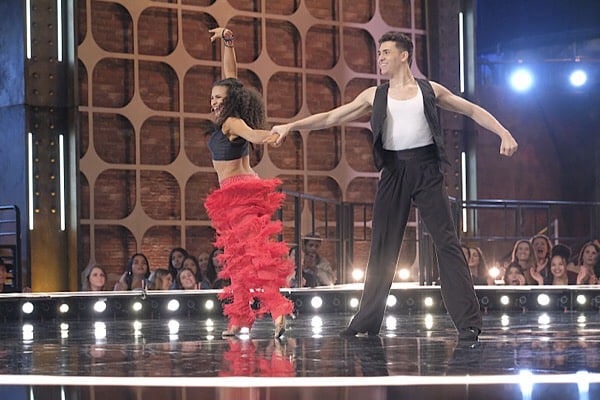 Read Time:
1 Minute, 35 Second
This is the season premiere for So You Think You Can Dance on Fox. This is the audition round, so each dancer has to impress the judges if they want to get into the Academy. Cat Deely hosts, while Nigel Lythgoe, Mary Murphy, Laurieann Gibson and Dominic Sandoval are the judges.
First up is a hip hop dancer named Dezi Saenz. The best way to describe her is a female Twitch on steroids. She is just that good. She impresses everyone and gets a unanimous vote to go to the academy.  
The second dancer is brother and sister duo Stephanie and Ezra Sosa. They had been on the show before, but are returning for another chance. they do an incredible jive that would put the most amazing DWTS pros to shame! WOW! They make it to the Academy as well. Oh, and they are on the Hot Tamale Train!
After a montage of dancers, we get to another returning dancer Matthew DeLoch. He is a beautiful contemporary dancer that brings me to tears. I agree with the statement that it would have made Alvin Ailey proud. Another one for the Academy.
Sarah McCreanor is a jazz dancer who adds a side of humor to her dancing. She is actually quite adorable and is also sent to the Academy. 
Amanda Butler is a mom who brings her dance troupe with her. They seem fun, but not sure they are right for this show. The judges agree and after a split vote, send her home.
The final dance of the night is done by Gino Conscuella. He is a Dance Moms alum and he has his own mother judge him as well. This contemporary routine was gorgeous and completely blew my mind. WOW. Nigel makes his mom say she has seen better, but truthfully, they all love it and move him to the next round. 
More next week! Stay tuned!