Til Ex Do Us Part's Anna Van Hooft Talks to TVGrapevine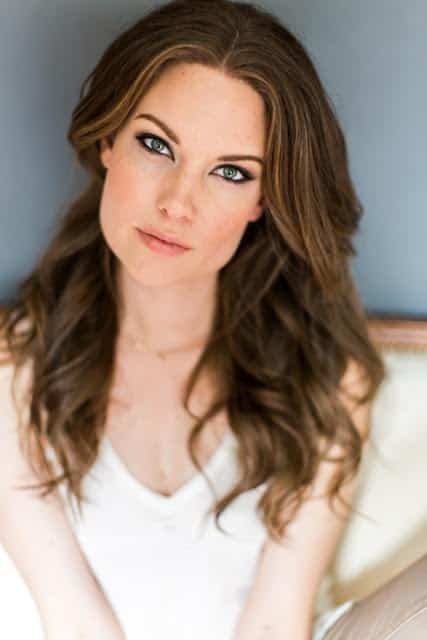 Anna Van Hooft stars in a new Lifetime movie airing tonight at 8pm EST.
Tell me about your role in this movie.
I play Claire. One might call her a psychopath, or somewhat unhinged. She's the kind of woman who does whatever it takes to get what she wants. 
What attracted you to the role?
I love playing the antagonist, these characters who have such a very great distance between who they are and who they want to be. It gives me a lot to play with. 
How did you prepare for it?
I only had a couple days to prepare, I can't say it was anything elaborate. 
What do you hope people like about the movie?
I hope people find it fun! It's not really a whodunnit, I just hope they go along for the ride!
What are some memorable moments from filming?
There were these frogs at one of our locations. They were the loudest frogs I've ever heard in my life! And we kept having to send people out to chase them so they'd be quiet long enough to (hopefully) get a take in. It was a bit of chaos, but so so funny. 
What was it like working with your cast/crew?
Good! I had worked with a lot of the crew before and a bunch of the cast. Really nice to be surrounded by such great people. 
Describe the movie in 3 words.
Oops I did it again. (5, so sue me) 
What else are you working on?
I'm going back to the Morning Show Murders franchise next week and then I'm on to a new series called The Murders!
What is a fun fact about yourself that would surprise your fans?
Surprise? Hmmm. I have a favourite fork that I'm really attached to. People always find that surprising.  
What are you watching on TV these days?
My boyfriend and I are addicted to home reno shows. It's bad. I wake up in the middle of the night sometimes trying to design my dream imaginary house. 
Anything else you want to tell America? 
Nope! Sparkle on friends!!