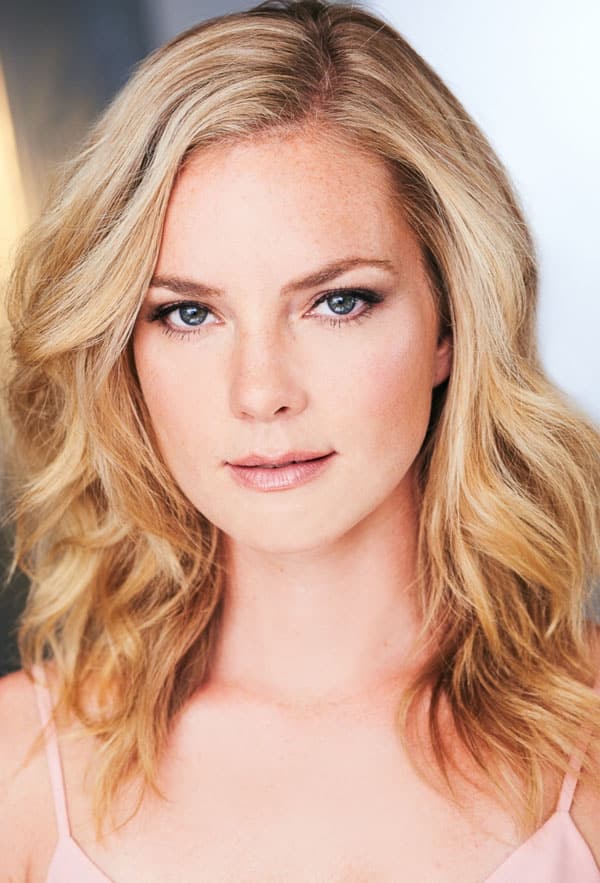 Read Time:
2 Minute, 31 Second
Cindy Busby has been gracing our television screens for years, having starred in Cedar Cove, Supernatural and countless Hallmark Channel movies. She is a familiar face and talent, as well as a fan favorite for Hallmark projects. 
Now the blonde beauty is taking on a more emotional, dramatic role in a lifetime movie set to air this weekend. The movie is called My Mother's Letter from Heaven and promises to be a real tearjerker. (Get those tissues ready!) To celebrate, Cindy took some time out of her busy schedule to talk to TVGrapevine. Below are some of the highlights of our chat.
1. In the movie, Cindy plays Libby, a mom who is dying from a terminal illness. Before dying, she writes her daughter a letter to open when she is older. The letter ends up being forgotten and found later on, when the daughter is going through some teenage issues. Once she finds the letter,things begin to change for the daughter. 
2. The movie is based on a true story. Cindy says that the movie is based on a letter that someone found and returned to a family. However, the movie is told from the point of view of the family rather than the person who found the letter. 
Cindy says the movie is very raw and emotional for all of those involved. Not only are we seeing the mom have to deal with dying and figuring out the last things she wants to tell her family, but the family she leaves behind has to pick up the pieces once she is gone. Without giving too much away, viewers will see and feel every emotion.
3. The movie also served as a reunion for Cindy and costars Barry Watson and Karen Holness. The three of them all appeared on the sitcom Date My Dad a few years ago. The reunion made working on the movie that much sweeter and they all got along just as well as they did in the past. 
4. Now that this movie is getting ready to air, Cindy is hard at work on several other projects. She is in a series of Hallmark movies with Jack Wagner and Josie Bissett. She didn't give away too much about her project with them, but I can guarantee that fans are in for a real treat. She loves working for Hallmark and being a part of their family.
She also has some other projects coming out, including another one for Lifetime. (She also loves working on their movies and being in their family!) Stay tuned to see what she has in store. 
5. Fans would be surprised to know that Cindy loves collecting miniatures. She lloves furniture for dollhouses and admits she geeks out when she gets one as a gift or goes to a store selling such items. She admits it is unusual,  but she loves adding to her collection. 
My Mother's Letter From Heaven will premiere on Saturday, April 20 at 10pm ET/PT.