The Bachelorette Recap for July 16, 2018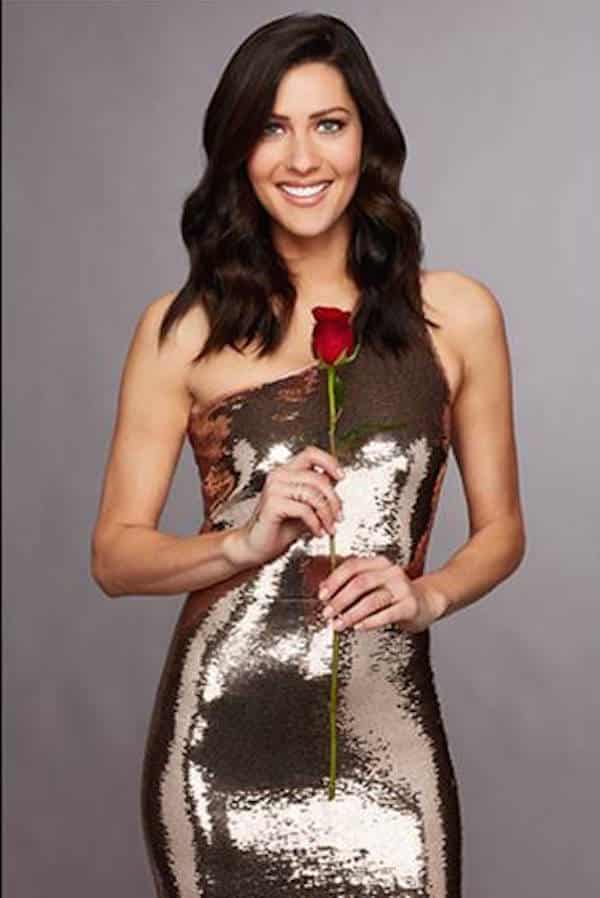 This is the hometown week on ABC's The Bachelorette. Becca will meet the families of Connor, Blake, Jason and Garrett, seeing which families she fits in with best.
Garrett: He takes her tomato farming, which is…interesting. They also make out on a tractor. He fills her in on what to expect and she seems a bit nervous since the last girl they met was his ex. 
At the house, everyone hugs and gets dinner. There is a lot of laughter and good conversation, as well as lots of wine. 
 Afterward, Garrett talks to his sister, while Becca talks to his dad. Everyone is very worried about him getting hurt again, but Becca promises to always be honest with Garrett. She promises the same thing to his mom. 
Seriously, that's it…..I kept nodding out because they were so boring.
Jason: They go to some chicken place, where they are greeted by tons of fans. They have a wing eating contest, which actually looks fun. They don't win, but they had fun. 
They go ice skating and make out on a Zamboni. 
Everyone enjoys a good dinner and we have a repeat of the heart to hearts with his family and friends. Again, everyone wants him happy, but worries about him getting hurt. She promises she won't hurt him and he tells her he is in love with her.
Blake: They go to his old school, where he gives her a tour and  shares his favorite memories. He even introduces her to his old teachers. He talks about how there was a school shooting his senior year and how it changed his life.
Betty Who puts on a concert at the school….and….WHO?
We get another family dinner and chats about her future with Blake. It's the same thing…..will he get hurt? Does she care about him? She says she cares and doesn't want to hurt him.
Colton: They go shopping and to his charity. She meets some of the kids, which is pretty cute. 
They head over to his family's house, where they are welcomed with love, dinner and wine. 
These conversations are a bit more interesting because his dad tells Becca not to choose him unless she is 100% sure. He'd rather see him hurt now than later when he is deeper in love.
It gets a bit awkward when Becca  talks to Colton's mom about his virginity. I guess it makes sense because they were talking about Colton being ready for a relationship, but still, it is weird. 
The only thing I got from this episode so far is that Becca and I use the same mascara. 
Becca meets with Bekah, Tia, Sienne, Kendall and Caroline for brunch and girl talk. She fills them on everything that happened during the hometowns. 
Tia takes her outside and admits she still has feelings for Colton. She keeps making it about herself and it really pisses me off. I feel bad she has feelings, but she had her chance to say something. I feel worse for Becca, who seems torn between the two of them.
Chris Harrison and Colton have a sex talk…apparently Colton is worried about the Fantasy Suites. I don't blame him, but it's weird to see the conversation and have Chris wish him luck. 
Rose ceremony:
Blake, Jason and Garrett all get roses.  Colton is sent home. She tells him what his dad said and then apologizes for hurting him. She sends him away in tears. 
Fantasy suites next week! Stay tuned.