CW Announces Fall 2023 Schedule
CW Announces Fall 2023 Schedule
The CW Network will launch its seven-night2023-24 primetime schedule in the Fall of 2023 with a strategic mix of new and returning original scripted series and exciting new alternative programming, it was announced today by Brad Schwartz, President of Entertainment, The CW Network.
"This fall, The CW embarks on the first step to become bigger and broader by offering our viewers a wide variety of programming from premium adult dramas to bold comedies and binge-worthy unscripted franchises," said Brad Schwartz, President of Entertainment, The CW Network. "We are presenting a fall lineup that includes classic CW series like the smash multiplatform hit ALL AMERICAN plus introducing new premium dramatic offerings such as 61ST STREET, SULLIVAN'S CROSSING and THE SPENCER SISTERS. We are proud to bring comedy back to The CW on Tuesday nights with some of the funniest and heartwarming family sitcoms on television with SON OF A CRITCH, RUN THE BURBS, CHILDREN RUIN EVERYTHING and EVERYONE ELSE BURNS. We are thrilled to welcome one of the biggest and most outrageous unscripted franchises on television, FBOY ISLAND, to The CW family alongside long-running hit alternative series PENN & TELLER: FOOL US, WHOSE LINE IS IT ANYWAY?, MASTERS OF ILLUSION and WORLD'S FUNNIEST ANIMALS. And Sundays will introduce a season-long family co-viewing night beginning with the acclaimed I AM film franchise. The new CW is now a broadcast network built for a broadcast audience."
Mondays feature the return of The CW's critically-acclaimed drama and most-streamed series ALL AMERICAN (8:00-9:00pm ET/PT), paired with the original dramatic thriller 61st STREET (9:00-10:00pm ET/PT), from executive producer Michael B. Jordan and starring two-time Emmy® Award winner Courtney B. Vance and Emmy®-nominee Aunjanue Ellis.
Comedy is back on The CW on Tuesday nights with the hilarious series SON OF A CRITCH from the executive producer of "Schitt's Creek" and starring Golden Globe® nominee Malcolm McDowell, followed by the family sitcom RUN THE BURBS from award-winning "Kim's Convenience" star Andrew Phung and CHILDREN RUIN EVERYTHING from the producers of "Schitt's Creek" and "Letterkenny." The night concludes with the coming of age family comedy EVERYONE ELSE BURNS from the executive producers of "Broad City" and "Emily in Paris."
Wednesdays are the home for female led dramas beginning with SULLIVAN'S CROSSING (8:00-9:00pm ET/PT), based on the book series by best-selling novelist Robyn Carr and featuring the return of Chad Michael Murray and Scott Patterson to The CW, followed by the series debut of THE SPENCER SISTERS (9:00-10:00pm ET/PT) starring Lea Thompson and Stacey Farber.
Thursdays introduce one of the most popular and critically acclaimed reality dating franchises FBOY ISLAND (9:00-10:00pm ET/PT) to The CW, hosted by comedian and actress Nikki Glaser.
Two of The CW's longest-running franchises come together on Fridays, with the tenth season of PENN & TELLER: FOOL US (8:00-9:00pm ET/PT) featuring new host Brooke Burke paired with the twelfth season of WHOSE LINE IS IT ANYWAY?(9:00-9:30pm & 9:30-10:00pm ET/PT).
The CW's hit alternative series MASTERS OF ILLUSION kicks off Saturdays (8:00-8:30pm & 8:30-9:00pm ET/PT), followed by new hilarious episodes of WORLD'S FUNNIEST ANIMALS (9:00-9:30pm & 9:30-10:00pm ET/PT).
Sundays are a night of co-viewing programming appealing to history buffs and pop culture lovers with the award-winning I AM documentary film franchise (8:00-10:00pm ET/PT), a series of 15 documentary features that showcase and celebrate American and global icons including Jackie O, Alfred Hitchcock and Burt Reynolds.
This midseason, The CW will once again be the home to the renowned CRITICS CHOICE AWARDS airing on Sunday, January 14, 2024. Midseason will also feature the Season 4 premiere of WALKER, the network's most-watched linear series in Total Viewers, and the series premiere of the highly-anticipated unscripted spinoff FGIRL ISLAND.
Following is The CW's Fall Primetime Schedule for the 2023-2024 Season and accompanying details on each new series.
THE CW'S 2023 FALL PRIMETIME SCHEDULE
MONDAY
8:00-9:00PM ALL AMERICAN (Season 6)
9:00-10:00PM 61st STREET (New Series)
TUESDAY
8:00-8:30PM SON OF A CRITCH (New Series)
8:30-9:00PM RUN THE BURBS (New Series)
9:00-9:30PM CHILDREN RUIN EVERYTHING (New Series)
9:30-10:00PM EVERYONE ELSE BURNS (New Series)
WEDNESDAY
8:00-9:00PM SULLIVAN'S CROSSING (New Series)
9:00-10:00PM THE SPENCER SISTERS (New Series)
THURSDAY
8:00-9:00PM FBOY ISLAND (Encore Episode)
9:00-10:00PM FBOY ISLAND (New Series)
FRIDAY
8:00-9:00PM PENN & TELLER: FOOL US (Season 10)
9:00-9:30PM WHOSE LINE IS IT ANYWAY? (New Season)
9:30-10:00PM WHOSE LINE IS IT ANYWAY? (Encore Episode)
SATURDAY
8:00-8:30PM MASTERS OF ILLUSION (Season 10)
8:30-9:00PM MASTERS OF ILLUSION (Encore Episode)
9:00-9:30PM WORLD'S FUNNIEST ANIMALS (Season 4)
9:30-10:00PM WORLD'S FUNNIEST ANIMALS (Encore Episode)
SUNDAY
8:00-10:00PM I AM FILMS
THE NEW FALL 2023 SERIES:
61ST STREET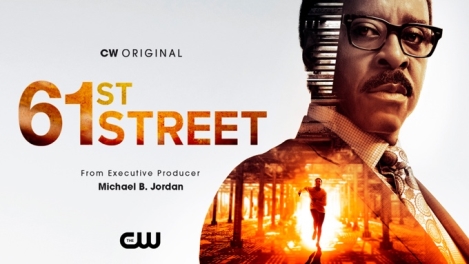 From BAFTA-winner Peter Moffat, J. David Shanks and Outlier Society, 61ST STREET is a propulsive thriller which courses through the dark heart of the infamous Chicago criminal justice system as police and prosecutors investigate a deadly drug bust that threatens to unravel the police department's code of silence. Two-time Emmy®-winner Courtney B. Vance ("The People v. O.J. Simpson: American Crime Story," "Lovecraft Country") leads an ensemble cast that includes Emmy®-nominee Aunjanue Ellis ("When They See Us," King Richard), Mark O'Brien ("City on a Hill," "Blue Bayou"), Holt McCallany ("Mindhunter," "Lights Out"), Tosin Cole ("Doctor Who," "Hollyoaks"), Andrene Ward-Hammond ("Your Honor," "Manifest") and Bentley Green ("Snowfall," "Sweet Magnolias"). From AMC Studios, 61ST STREET is executive produced by Moffat ("The Night Of," "Your Honor"), Shanks ("The Chi," "Seven Seconds," "Shots Fired"), Michael B. Jordan and Outlier Society (Creed III), Alana Mayo (Tom Clancy's Without Remorse, Just Mercy), Jeff Freilich ("Lodge 49," "Dispatches from Elsewhere") and Hilary Salmon ("MotherFatherSon," "The Night Of," "London Spy").
CHILDREN RUIN EVERYTHING
Created by Golden Globe® and Emmy® Award-winner Kurt Smeaton ("Schitt's Creek"), CHILDREN RUIN EVERYTHING is a half hour comedy that follows Astrid (Meaghan Rath, "Being Human," "Hawaii Five-0") and James (Aaron Abrams, "Blindspot," "Hannibal"), as they raise their two young children in the city, while struggling to hold onto their pre-kid life. Illustrating the hilarious and varied ways kids can wreck happiness, alter plans, annihilate goals and dreams, and force parents to re-invent their lives, the series also explores how maybe that re-invented life is somewhat okay, too. Nowhere near as good as that old, really great life. But still kind of nice. The series also stars Ennis Esmer ("Blindspot," "Schitt's Creek"), Nazneen Contractor ("Ransom," "Heroes Reborn"), Logan Nicholson ("Blues Clues and You"), Mikayla SwamiNathan, Dmitry Chepovetsky ("Killjoys," "Departure"), Veena Sood ("Corner Gas Animated," "The Indian Detective"), Lisa Codrington ("Letterkenny," "Anne With an E"), and Darius Rota. CHILDREN RUIN EVERYTHING is from award-winning New Metric Media. Chuck Tatham ("Modern Family," "Arrested Development," "How I Met Your Mother"), multiple Canadian Screen Award-winner Mark Montefiore ("Letterkenny," "Shoresy") and Meaghan Rath are executive producers, with Alyson Richards ("The Retreat") serving as producer. The series is produced by New Metric Media in association with Bell Media's CTV, with the participation of the Canada Media Fund and Bell Fund.
EVERYONE ELSE BURNS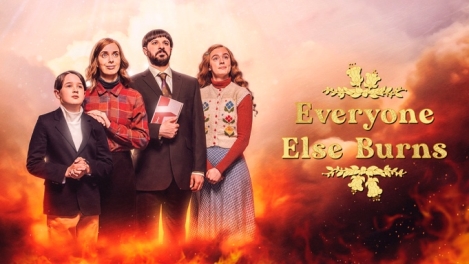 Blessings be upon the Lewises: a strictly religious family who believe the world will end within the decade. Patriarch David (Simon Bird, "Friday Night Dinner," "The Inbetweeners") longs for the church to promote him. Long-suffering Fiona (Kate O'Flynn, "Landscapers")hungers for a life beyond sermons and squash. Aaron (Harry Connor) is a model young believer — except his drawings feature the rest of the family burning in hell. And anxious 17-year-old Rachel (Amy James-Kelly, "Three Families," "Military Wives") is about to fall for someone who could save her social life, but also damn her soul. Co-produced by JAX Media and Universal International Studios, a division of Universal Studio group, for Channel 4, EVERYONE ELSE BURNS is created and written by Dillon Mapletoft and Oliver Taylor. JAX Media's Tony Hernandez and Brooke Posch serve as executive producers with Molly Seymour (JAX Media) producing and Nick Collett directing.
FBOY ISLAND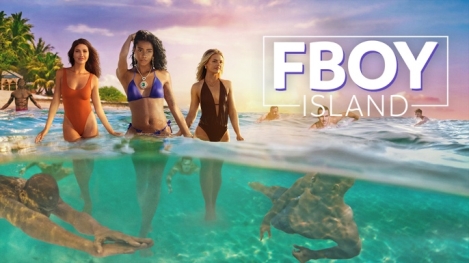 Hosted by comedian and actress Nikki Glaser ("One Night with Nikki Glaser"), FBOY ISLAND follows three women who move to a tropical paradise where they're joined by 26 men—13 self-proclaimed "Nice Guys" looking for love, and 13 self-proclaimed "Fboys," there to compete for cold, hard cash. The women will navigate the dating pool together with the hope of finding a lasting love connection. By the finale, all will be revealed: who is a Nice Guy, who is an FBoy, who the women ultimately choose, and who walks away with the prize money. FBOY ISLAND is a social experiment that asks: Can FBoys truly reform or do Nice Guys always finish last? FBOY ISLAND is produced by STXtelevision. The series was created by Elan Gale ("The Bachelor" franchise) who is executive producing for TheYearOfElan Productions alongside Jason Goldberg for STXtelevision, Nikki Glaser, Noah Fogelson and Bob Simonds.
I AM FILMS
The I AM franchise is an industry-leading and award-winning series of feature documentary films that showcase and celebrate American and global icons. I AM was launched in 2012 with the release of I Am Bruce Lee. Quickly building off the film's tremendous success, a slate of feature documentaries was created under the I AM banner and launched the franchise with I Am Steve McQueen followed by films on Evel Knievel, Chris Farley, John F. Kennedy Jr., Heath Ledger, Sam Kinison, Martin Luther King Jr., Paul Walker, Richard Pryor, Patrick Swayze, Jackie O, Burt Reynolds and Alfred Hitchcock. The films feature incredible casts and A-list storytellers that have an authentic and profound connection to its subjects, a distinct cinematic sensibility and meticulously curated archival content. I AM is created and produced by Network Entertainment led by producer Derik Murray and a producing team of John Barbisan, Jesse James Miller, Adrian Buitenhuis, Paul Gertz, Brian Gersh and Kent Wingerak.
RUN THE BURBS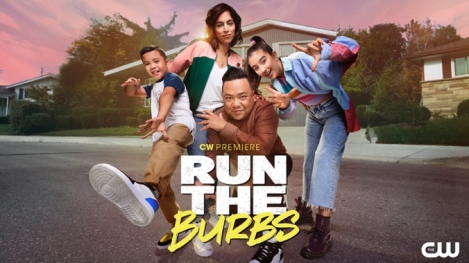 RUN THE BURBS follows the Phams, a young, bold Vietnamese-South Asian family taking a different approach to living life to the fullest, while changing the way we think about contemporary family values and life in the burbs. Often the instigators of community events and always the first to know what's going on in the neighborhood, the Phams have become the heart of their cul-de-sac. Through all the challenges and stresses of everyday suburban life, the Phams take on the world as a cohesive unit. Because together, nothing can beat phamily. Andrew Phung ("Kim's Convenience"), who co-created and executive produces the series with Scott Townend, stars as stay-at-home dad Andrew Pham. Rakhee Morzaria ("What We Do in the Shadows") stars as Andrew's free-spirited entrepreneur wife Camille, Zoriah Wong ("Nancy Drew") as their teenage daughter Khia, and Roman Pesino ("Odd Squad") as their clever young son Leo. RUN THE BURBS is a CBC Original Production produced by Pier 21 Films and distributed by Fifth Season.
SON OF A CRITCH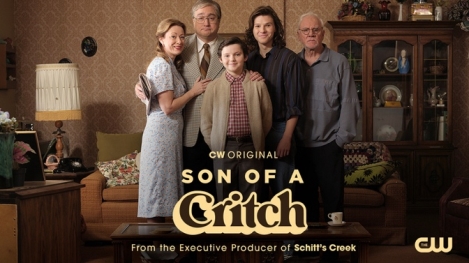 Based on the award-winning, bestselling memoir from Mark Critch ("This Hour Has 22 Minutes"), SON OF A CRITCH is the hilarious and very real story of a young Mark coming of age in the 1980s. The series is a heartfelt window in the life of a child—who is much older inside than his 11 years—using comedy and self-deprecation to win friends and connect with the small collection of people in his limited world. The comedy stars Mark Critch as his father, Mike, and Benjamin Evan Ainsworth (Pinocchio) as young Mark. Claire Rankin (Molly's Game) stars as Mark's mother, Mary, alongside newcomers Sophia Powers and Mark Rivera, who play classmates of young Mark. Colton Gobbo ("Ginny & Georgia") plays Mark's older brother, Mike Jr., and Golden Globe® and SAG nominee Malcolm McDowell (A Clockwork Orange, Bombshell) also stars as Patrick "Pop" Critch. SON OF A CRITCHis created by Mark Critch and Tim McAuliffe ("The Office," "Last Man on Earth") and produced by Emmy® and Golden Globe®-winning producer Andrew Barnsley ("Schitt's Creek"). The series is a co-production between Barnsley's Project 10 Productions Inc. and Take the Shot Productions in association with CBC and Lionsgate Television, which handles worldwide distribution rights. SON OF A CRITCH is executive produced by Critch, McAuliffe, Barnsley and Allan Hawco. Renuka Jeyapalan, Perry Chafe, Amanda Joy and Anita Kapila serve as co-executive producers with Jeyapalan directing the first four episodes of the series.
THE SPENCER SISTERS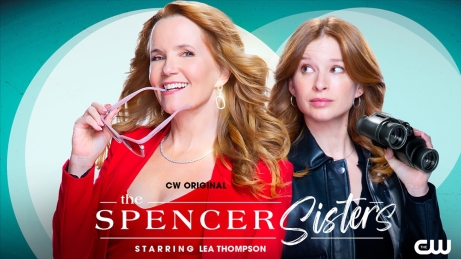 THE SPENCER SISTERS is a female-led, lighthearted procedural that follows mystery novelist Victoria Spencer (Lea Thompson, Back to the Future, "Caroline in the City") and her daughter Darby Spencer (Stacey Farber, "Superman & Lois," "Schitt's Creek") who are mistaken as sisters as they tackle puzzling cases. Joining the cast in supporting roles are Thomas Antony Olajide (Learn To Swim) as Darby's high school best friend and local cop Zane Graham; Edward Ruttle ("Arctic Air") as Darby's high school flame Doctor Lucas Collins; Husein Madhavji ("Saving Hope") as Victoria's "IT Consultant" (a.k.a. hacker) Alastair Dhumal; Ayesha Mansur Gonsalves ("Sort Of") as Victoria's feisty literary agent Sarita Stark; Rodrigo Massa ("El Dragon: Return of a Warrior") as Zane's husband Antonio Pereira, who operates a Brazilian bistro; Kaitlyn Leeb ("Spinning Out") as Lindsay Yip – a hotshot lawyer who is Lucas' fiancée; and Adam Hurtig (Cult of Chucky) as the lead detective of the local police force. THE SPENCER SISTERS is produced by eOne and Buffalo Gal Pictures. The series is created by Alan McCullough ("Private Eyes", "Rookie Blue") and executive produced and co-showrun by McCullough and Jenn Engels ("Sort Of"). Jocelyn Hamilton and Tecca Crosby serve as executive producers for eOne. Phyllis Laing and Jennifer Beasley are executive producers for Buffalo Gal Pictures.
SULLIVAN'S CROSSING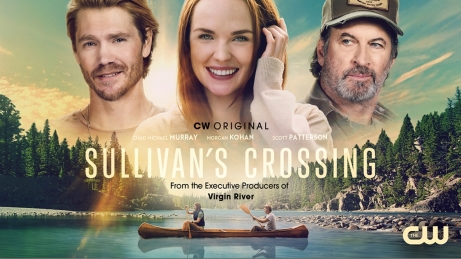 Maggie Sullivan (Morgan Kohan, "Transplant," "Batwoman") is a star neurosurgeon who seemingly has it all, until her business partner is indicted for fraud and she finds herself charged with negligence. Looking to distance herself from the fallout, Maggie decides to leave Boston and return to her childhood home of Sullivan's Crossing, a rustic and remote campground set against the stunning coastline still run by her estranged father, Sully Sullivan (Scott Patterson, "Gilmore Girls"). There, Maggie rekindles old friendships and builds new ones with the local residents, including a handsome newcomer, Cal Jones (Chad Michael Murray, "One Tree Hill"), who only serves to complicate her life further. As Maggie works on clearing her name and reputation, she is forced to confront her painful past, as she attempts to reconnect with a side of herself she had long forgotten. From executive producers Roma Roth and Christopher E. Perry, the team behind the hit series "Virgin River," SULLIVAN'S CROSSING is executive produced by Reel World Management in association with CTV and Fremantle with Roth also acting as showrunner. Mike Volpe and Mark Gingras serve as producers. For Fremantle, Michela Di Mondo and Hilary Martin are executive producing. SULLIVAN'S CROSSING is distributed internationally by Fremantle.
###