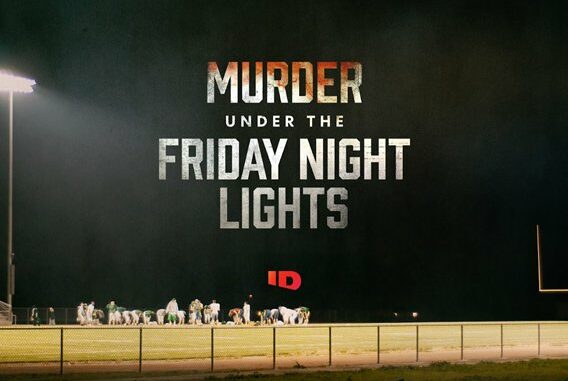 Read Time:
5 Minute, 26 Second
Murder Under the Friday Night Lights Recap for The Muck Bowl Murder
Episode five of Murder Under the Friday Night Lights is titled The Muck Bowl Murder and covers the murder of a promising high school football star who was murdered after a homecoming game on September 26th, 2008 in Pahokee, Florida.
The episode opens with Coach Blaze Thompson and teammate Donald 'DeJay' Johnson talking about how Norman 'Pooh' Griffith was a force on the field and a dedicated football player.
Coach's wife Stephanie recalled the night of the game and how there was a flag that they felt was not legitimate and how it caused Pooh to be ejected from the game and benched for 2-6 weeks.
This put a cloud on the team's win, as well as Pooh, since the game was televised and being watched by scouts. Coach promised to look over the tapes and try to get Pooh reinstated.
After the game, Pooh and his friends planned on going to the dance. Stephanie and Pooh's mom Jackie told them to be careful, especially since there was going to be a rival school there.
At the dance, people were outside the venue (Boys and Girls Club), so Pooh and DeJay talked to some friends. DeJay noticed that there were some suspicious looking people out there, so he told Pooh and their friends Oscar and Blake that they should leave.
Pooh and DeJay got into one car, while Blake and Oscar got into another with some other guys. At that point, shots were fired and people panicked. Pooh went to cover DeJay and ended up crashing the car into a pole.
DeJay recalled that he tried to survey the situation and noticed Pooh was in pain. He was scared and ended up fainting.
Evidence showed he was shot in the head. CPR was administered until medics showed up.
Eleven casings were found from both 380 and 40 caliber guns. There were many witnesses to the shooting, but nobody was able to identify the shooters, making the case that much more complicated.
Coach recalled getting the call about the shooting and going into shock. He wanted to know if Jackie was contacted about her son, since that was one of his main concerns.
Jackie and Pooh's sister Ilisha remember going to the hospital and finding out Pooh was dead.
News of Pooh's death soon spread and everyone was left in a state of devastation.
Witnesses were questioned and remember seeing a suspicious group of kids in black smoking. One was short in stature with dreadlocks and one had a bandana on his face and donned a black sweatshirt. It was possible they drove off in a Dodge Durango.
Belle Glade, Pahokee's rival, was suspected to be a part of the shooting. A lot of gossip and rumors spread as to why this could have happened and if Pooh was a target.
However, more information came out and it became apparent that there may have been another rivalry over a girl.
An autopsy showed that the bullet used to kill Pooh was the same that was found at the scene of the crime.
Witnesses, including Pooh's girlfriend, were questioned, but nothing substantial came to play….until the name Willie Felton Jr. came up. He was said to have been at the dance at the time of the shooting.
Willie's mother said that he was being threatened and being accused of the murder, so she pulled him out of school.
Police questioned him and said he fit the description of one of the suspects. However, Willie and his parents denied he was even at the dance, claiming he went to a different game, came home and went to sleep.
Once he was told he was a suspect, he admitted to stopping at the dance, but was gone by the time the shooting happened. He volunteered to take a polygraph and ended up being arrested for the murder due to probable cause.
Willie maintained his innocence. Police knew there were two shooters, so they were still on the hunt for who really killed Pooh, the identities of the shooters and the motive.
Coach knew that the teams needed to grieve, but also get back to play the game. Nike, who sponsored the team, arranged for Pooh's parents to be at a game they were playing in South Carolina, where Pooh was honored.
Many people from near and far came to Pooh's funeral to pay their last respects.
Another detective arrested a man named Leefranklin Jones at his home. As they were searching his home, a 380 caliber gun was recovered…the same gun used in the shooting that was used to kill Pooh.
Leefranklin agreed to give information about the shooting, saying he was an eyewitness. He claimed that he and his friends were actually targeting Oscar in order to rob him. He also claimed that two guys named Man Man and CJ were the shooters.
A search then began for the two shooters. Nobody knew who CJ was, so authorities began a line up in hopes that someone would be able to remember what he looked like and if they saw him that night.
CJ is identified as Carl Booth Jr. It turned out he was a close family friend of Pooh's and it sent the family into deep anger and shock.
CJ is then questioned with his dad present. He admitted to being at the dance and seeing Pooh at the dance and that they were after a necklace Oscar was wearing. At the time, he claimed the thought he was being shot at, so he began shooting as well. He also claimed that Willie was the other shooter.
However, the charges against Willie were dropped due to lack of evidence.
Carl was arrested for first degree murder and attempted robbery and convicted on both charges. He was sentenced to life in prison, but the sentence was reduced because the US Supreme Court declared it unconstitutional to sentence a minor to life in prison without parole. His sentence was 25 years and he will be eligible for release in 2032.
DeJay credits Pooh for saving his life, saying he will never forget him.
The team went on to succeed that year, but it was bittersweet. They retired Pooh's #7 jersey in his honor.