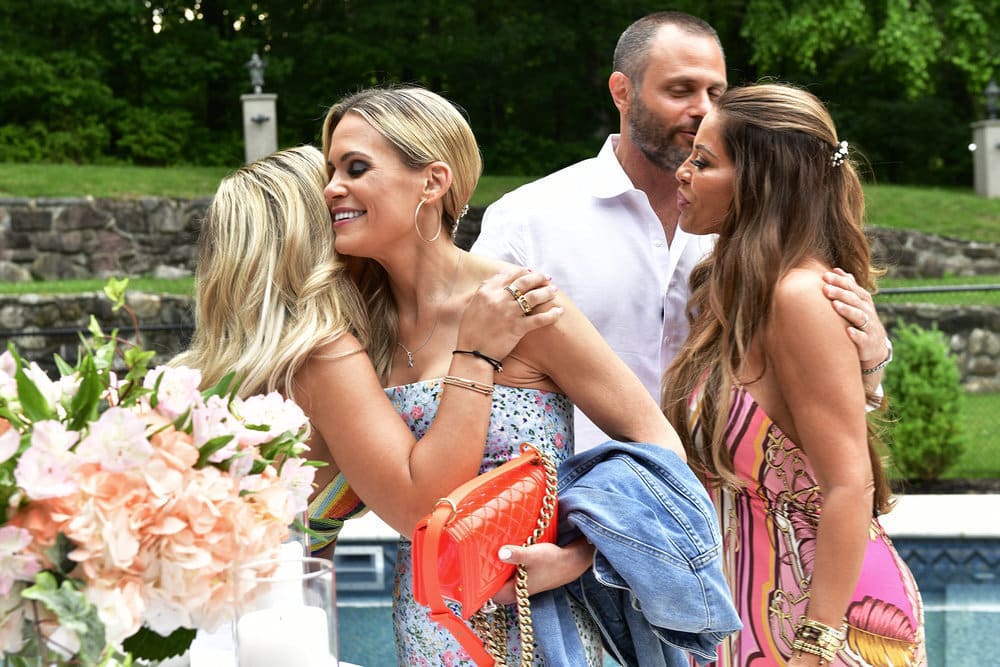 Read Time:
2 Minute, 37 Second
The Real Housewives of New Jersey Snark and Highlights for 2/1/2022
You can go to Halloween as a botched patient. Jen's daughter is hysterical.
It is so weird that Baby Joey Gorga went from being christened on the show to wanting to look sexy. They grow so fast.
Those sandwiches Teresa had delivered look amazing.
Gia is the voice of reason in the Giudice family as usual….telling Teresa to be careful.
The Giudice girls are 100% justified in being mad about Joey insulting their dad. No matter what kind of relationship they have, he was 100% wrong in saying anything about Joe Giudice.
WHOA! Dolores's kiddos grew up….congrats on them for getting their jobs and Gabrielle on becoming a doctor.
Dolores is snarky AF about Frank's new girlfriend. I understand why she is pissed at him for not finishing the home, if they had a commitment, he should have kept it.
I love how Margaret serves every drink in a wine glass. It is such a mood and something I need to start doing.
This video of Luis being naked and apologizing to some other woman kind of creeps me out.
Jackie, even though you aren't close to Teresa, you should talk to her if there is something that can potentially hurt her. Close friends or not, that is what a TRUE friend would do.
WHOA! Tiki Barber and his wife Traci are now on the show? Any football fan knows who Tiki is and that he is a legend!
I vaguely remember this scandal with Traci and Tiki and I feel bad that they had to go through much drama. It sounds similar to the Lala and Randall situation. Not commenting on anything because I don't know the facts.
Jennifer and Bill eating with their kids and her dad is the sweetest thing.
Jennifer's new nose looks cute, but her old one was fine the way it was.  Although, I am not sure about finding a doctor on Instagram is a bit odd.
YAY for Jennifer and her mom making up.
Wait, was the video from a retreat or for an old girlfriend? I am so confused.
Teresa has more pineapples than an entire episode of Psych….maybe she can be in the 4th movie as an exaggerated version of herself and Jules has to go undercover as a Housewife? Better yet, Selene goes undercover and Gus has to be a Frank Catania type househusband.
Joey really didn't do anything wrong with his comment about the video….what else was he supposed to do?
'I named my dog after you.' Oh, Margaret.
Summer sexy is the new baby gorgeous.
Margaret is being unusually nasty so far. She is usually my favorite after Dolores, but WTF with all of this shit stirring?
Jackie is also causing issues by making Margaret and Jennifer talk when it was clearly a bad idea.
'Marge should throw her right in the pool.' Bill, your wife is in the pool.
Wait….what? BILL HAD A MOTHERF__KING AFFAIR? Sweet, quiet Bill? I did not expect that at all.
More next week, stay tuned.