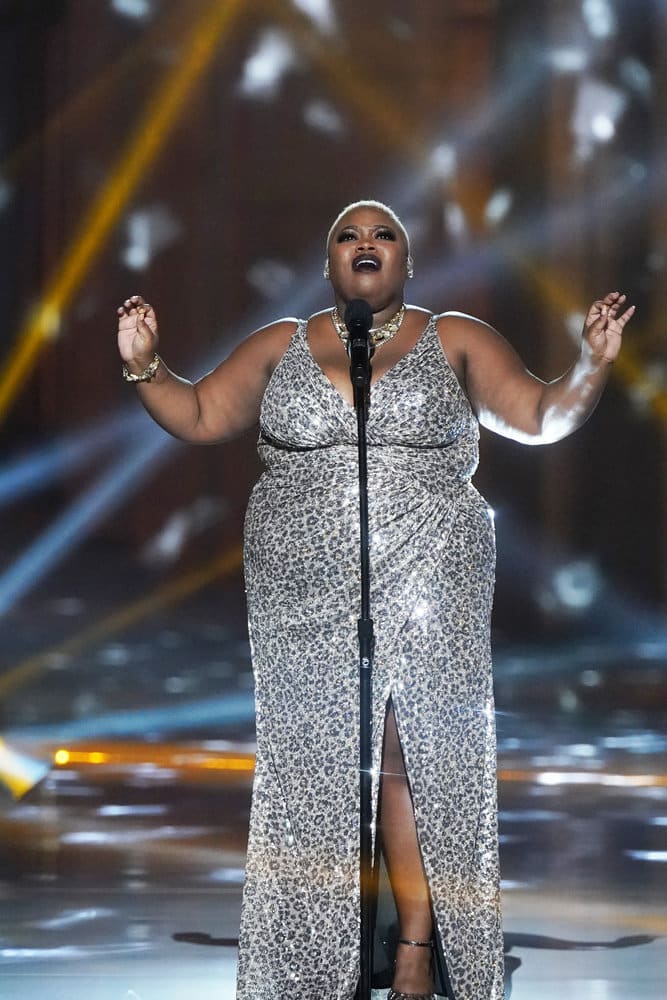 Read Time:
3 Minute, 30 Second
Tonight is the penultimate episode of NBC's America's Got Talent. Ten acts will perform tonight and tomorrow, one will be crowned the winner of season fifteen.
Terry Crews hosts, while Heidi Klum, Howie Mandel and Sofia Vergara judge. Simon Cowell is still out due to his injury.
Roberta Battaglia: I am so glad she is still here. Her voice is incredible and tonight she brought it all on stage. I am not familiar with the song Scars to Your Beautiful by Alessia Cara, but she did very well tonight. My only worry is that she will face the first act curse and get eliminated too early.
The judges love her and hope that everyone votes.
Bad Salsa: My jaw was on the floor throughout that entire routine. Those spins and that balancing on his head on one foot? Not even DWTS ever attempted that one. Holy cow, that was by far some of the best dancing I have ever seen in my entire life.
The judges are amazed by the creativity and breathtaking dynamics of the dance.
After a season montage we get back to business.
Kenadi Dodds: She added the guitar tonight and wow, it really gave her performance something extra. Her voice by itself is amazing, but the guitar just stepped it up a notch and set her apart from the other young singers. She sang Love Wins by Carrie Underwood and brought me to tears. WOW.
The judges think she stepped it up tonight and Heidi even compares her to a young Taylor Swift.
Brandon Leakes: I am actually surprised he didn't close out the show. However, this was by FAR the best performance in the history of AGT, bar none. He talks about his daughter being born and it leaves me in a mess of tears. I am SHOOKETH right now…..this is so incredible and I think he may have gotten himself a win.
The judges are blown away and cannot stop gushing over how powerful he is……they think he is what we need right now.
Broken Roots: These two have the best journey in since Donald Braswell in season four. They are in the top ten after being initially rejected. These two not only have incredible voices, but they have such passion when they perform. It is obvious this is what they love and are meant to be doing with their lives.
The judges love them and regret sending them home. They just hope America votes!
Bello Sisters: Their bond is so sweet and I think it makes their act that much better. This one was a bit slower than the previous ones, but I think it made it stand out more and give it more suspense. Their dad even did a shooting thing, which was random, but okay.
Howie thought it was shaky, but the ladies loved it.
Archie Williams: As always, he is an inspiration to many. Tonight, he put his all into everything and WOW. He took this song (Blackbird by the Beatles) and made it into his own and was shining on stage. He let go of all the fear and nervousness and really seemed like he was relaxed and enjoying himself.
The judges love him and think this is his best performance.
Daneliya Tuleshova: I am speechless and breathless listening to her….whoa baby, that was…I have no words because of how powerful this was….win or lose, she is going places.
The judges are blown away and hope America votes.
Alan Silva: I am always amazed by how high he can go in the air. It legit gives me anxiety due to my fear of heights. That being said, this was my favorite performance that he did since his audition. The water was an interesting addition, I would have never thought to do that.
Cristina Rae: WHOA! What a way to end the night. Her voice was a powerhouse as always, but tonight it was at a whole other level. She may have just secured herself a win!
The judges think she is the one to beat.
Finale tomorrow, stay tuned!