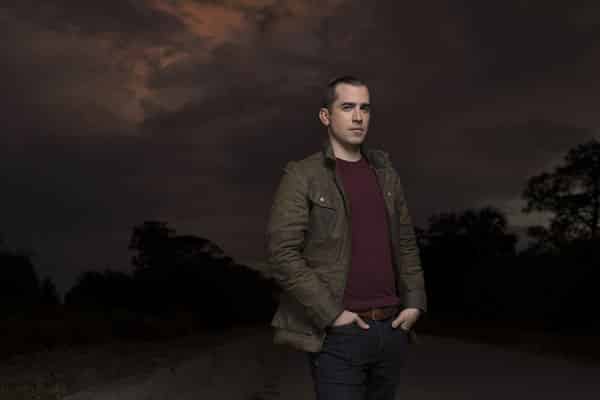 Read Time:
2 Minute, 4 Second
Callahan 'Cal' Walsh is the son of one of the most legendary men in the world today. His father, John Walsh, is best known for his work on America's Most Wanted, On The Hunt with John Walsh and of course, being the founder of the National Center for Missing and Exploited Children. As most people know, John's work in catching bad guys and bringing criminals to justice began when his son Adam was tragically kidnapped in murdered back in the 1980s. 
TVGrapevine recently had the chance to speak with Cal in an exclusive interview, where he discussed how he is following in the footsteps of his heroic father.
Cal co-hosts In Pursuit with John Walsh every week on ID (Investigation Discovery). The show is very similar to John's original show, America's Most Wanted, which helped catch criminals and bring them to justice, while bringing closure to victim's families. As of press time, they have already caught one criminal. In order to help bring these criminals to justice, the show has a tip line for viewers to call in and help.
He says that the biggest challenge is to turn down cases. He understands that people want closure for their loved ones and knows first hand how hard it is for that to happen. He tries to help as much as possible, saying that he knows that there is no closure until the case is officially closed. However, when they are able to do so, it is the biggest reward they can ever receive.
In addition to being on the show, Cal works full time at the National Center for Missing and Exploited Children. The center was founded in the 1980s, shortly after the death of Adam Walsh. In fact, the center originally began in his parents' house in Florida, using only a table and a landline phone. The goal was to help other families who faced similar tragedies and to recover as many children as possible. They also help bring criminals to justice so that families can find closure. As of right now, they have helped recover over 290,000 missing and exploited children. They not only help recover missing children, but also prevent trafficking and help catch sexual predators.
Cal is making a huge difference in keeping the world safe, just like his father. Both men are incredible and heroic in my eyes for all they do. Thank you for helping keep us safe.