SHUDDER welcomes Summer with an exclusive collection of films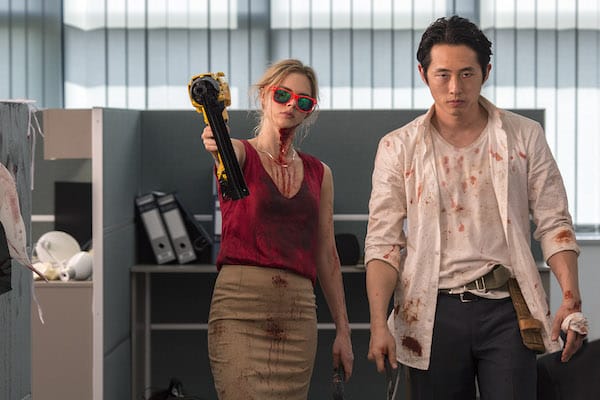 (June 8, 2018, New York, NY) – Can't find any new horror movies to watch on those other streaming services? Shudder, the leading premium streaming service for thriller, suspense and horror, dishes up an exclusive collection of 30 original films this June you won't find anywhere else; one terrifying gem for every day of the month! Each critically acclaimed film was hand-picked by Shudder curators to be provocative, unsettling and a hell of a lot of fun. But don't take our word for it. Here's what reviewers have been saying about this one-of-a-kind collection:
Still/Born – Brandon Christensen's postpartum haunter follows the chilling struggle of a young mother trying to save her newborn from a demonic entity. "Still/Born is a genuinely original horror movie that gives a knowing glance to Rosemary's Baby and Gaslight while offering a disarming mix of humor and scares." – Film Threat
Lake Bodom – Director Taneli Mustonen provides a smart and terrifying fresh take on the slasher in the woods genre. "Mustonen has crafted a rare breed these days: a compelling, propulsive slasher film" – Collider
31 – Rob Zombie's 2016 reimagining of a deathmatch fantasy pits a crew of carnies led by Sheri Moon Zombie against an evil aristocrat and a series of killer clowns. "One of [Zombie's] most impressive films to date." – Roger Ebert and Festival Appearance: Sundance Film Festival 2016
Mayhem – Starring Steven Yeun of "The Walking Dead" fame, director Joe Lynch's Mayhem redefines the term hostile work environment when a law firm's building erupts in chaos after being infected by a mysterious and dangerous virus that causes its victim to act out their wildest impulses. Stephen King calls it "As witty as it is vicious."
Cold Hell – Oscar-winning director, Stefan Ruzowitzky's ferocious film is a must-see blend of serial killer thriller and hard-boiled pulp. The revenge-fueled story follows the life-and-death struggle of a young Turkish-born taxi driver who witnesses a brutal murder and must defend herself when the madman begins his pursuit. "Cold Hell is all-muscle; hurtling through one brutal, kinetic set-piece after the next." – Collider
Downrange – This official selection of the Toronto International Film festival from director Ryuhei Kitamura, follows the fates of six college students on road trip where a simple flat tire becomes a grueling fight for survival. "Had me on the edge of my seat and actually screaming at the screen." – Nightmarish Conjurings
Better Watch Out – Director Chris Peckover offers a gleefully twisted spin on home-invasion horror for the holidays when babysitter Ashley must defend her young charges when intruders break into the house one snowy night – or so she thinks. "A consistently surprising and unusually well-acted thriller" – Los Angeles Times
START YOUR FREE 7-DAY TRIAL AT Shudder.com or http://try.shudder.com/30movies/
Facebook/Twitter/Instagram/YouTube: @shudder/ #shudder30
ABOUT SHUDDER:
AMC Networks' SHUDDER is a premium streaming video service, super-serving fans of all degrees with the best selection in genre entertainment, covering thrillers, suspense, and horror. SHUDDER's expanding library of film, TV series, and originals is available in the US, Canada, UK, Ireland, and Germany on most streaming devices for 4.99/month or 49.99/year. To experience SHUDDER commitment-free for 7 days, visit www.shudder.com.