Shudder Streaming List For July 2018
Read Time:
4 Minute, 31 Second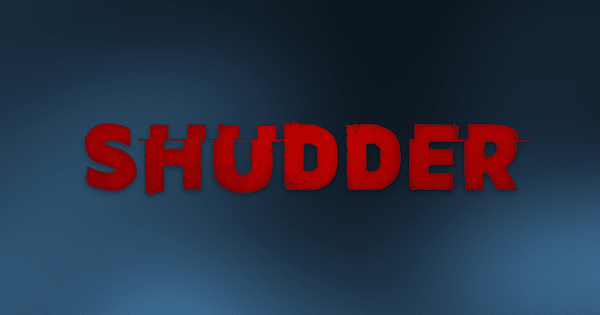 CHECK OUT WHAT'S NEW ON SHUDDER IN JULY, INCLUDING 18 FILMS AND 3 SERIES SEASONS
July 2
The Ninth Gate (1999, Roman Polanski) Dean Corso (Johnny Depp) specializes in tracking down rare and exotic volumes for collectors. Boris Balkan (Frank Langella) has recently acquired a seventeenth-century satanic text called The Nine Gates- a legendary book written by Satan himself. With The Nine Gates in his possession, Corso soon finds himself at the center of strange and violent goings-on.
American Movie (1999, Chris Smith) In this cult-favorite documentary, an aspiring filmmaker attempts to finance his dream project by finally completing the low-budget horror film he abandoned years before.
Single White Female (1992, Barbet Schroeder) After advertising for a new roommate, Allison (Bridget Fonda) finds herself living with Hedra (Jennifer Jason Leigh), an initially shy woman who soon exhibits strange, obsessive behavior in this psychological thriller. When Allison realizes that her new roommate is attempting to steal her identity, she pulls away, driving Hedra to dangerous levels of dementia.
July 9
Battles Without Honor and Humanity (5 films, 1973-74, Kinji Fukasaku) Also known as The Yakuza Papers, this 5-film Japanese yakuza series was produced by Toei Company and inspired by a series of magazine articles based on memoirs originally written by real-life yakuza Kozo Mino.
Trepalium (2016, Antarès Bassis, Sophie Hiet) In this French mini-series set in the end of the 21st century, society is in decline. The economic situation is a nightmare: only 20% of the population is actively employed. The Actives live secluded within the city limits. On the fringes, in the Zone, live the Jobless. Two opposing territories in a dehumanized society. Separating them is a fortified wall. Each camp expresses one facet of the same suffering: work, or the absence of it.
July 16
Ratter (2015, Branden Kramer) Emma (Ashley Benson), a graduate student living alone in NYC, is being watched by a stalker who hacks into the technology that surrounds her – laptop, cell phone, and other web connected devices. This obsession continues to grow as the hacker records Emma's most intimate moments. When the thrill of watching isn't enough, the situation escalates to a dangerous and terrifying level.
The Mind's Eye (2015, Joe Begos) Zack (Graham Skipper) and Rachel (Lauren Ashley Carter) were born with incredible psychokinetic capabilities. When word of their supernatural talents gets out, they find themselves the prisoners of Michael (John Speredakos), a deranged doctor intent on harvesting their powers. After a daring escape, they are free from his sinister institution, but the corrupt doctor will stop at nothing to track them down so that he may continue to siphon their gifts for his own use.
Creepshow 2 (1987, Michael Gornick) Three more bone-chilling tales based on Stephen King stories, that include a vengeful wooden Native American, a monstrous blob in a lake, and a hitchhiker who wants revenge and will not die.
July 19
Ruin Me – A SHUDDER EXCLUSIVE (2017, Preston DeFrancis) Alexandra reluctantly tags along for Slasher Sleepout, an extreme event that is part camping trip, part haunted house, and part escape room. But when the fun turns deadly, Alex has to play the game if she wants to make it out alive.
July 23
Rainy Dog (1997, Takashi Miike) A Japanese assassin stranded in Taiwan must take work from a local crime boss to make ends meet when suddenly a woman from his past delivers a son to him.
Ley Lines (1999, Takashi Miike) A group of Chinese youths living in Japan struggle to make their way in life and eventually find trouble with the local crime syndicate. 
A Christmas Horror Story (2015, Steve Hoban, Grant Harvey, Brett Sullivan) Not even Santa Claus is safe from the evil that descends on Bailey Downs, a small town that is suddenly plagued with malevolent spirits, zombie elves and Krampus — the anti-Santa Claus.
 July 26
Todd and the Book of Pure Evil Seasons 1 & 2 – A SHUDDER EXCLUSIVE (2010-11) Imagine, if you will, a book of awesome power. A book that will make your deepest, darkest desires come true…but at a horrifying cost. This is The Book of Pure Evil, and it's loose in Crowley High. Thankfully, four teenagers stand between The Book and the end of the world as we know it. And they will save our lives – whether they like it or not.
 July 30
Kung Fu Killer (2014, Teddy Chan) Released from prison, a kung-fu expert (Donnie Yen) tries to help the police find a vicious serial killer (Wang Baoqiang) who targets martial-arts masters.
 Kill Your Friends (2015, Owen Harris) In the late 1990s, a drug-addled nihilist (Nicholas Hoult) resorts to murder to climb the ladder of the London music industry. 
July 31
Threads (1984, Mick Jackson) The effects of a nuclear holocaust on the working-class city of Sheffield, England and the eventual long-term effects of nuclear war on civilization.
ABOUT SHUDDER:
AMC Networks' SHUDDER is a premium streaming video service, super-serving fans of all degrees with the best selection in genre entertainment, covering thrillers, suspense, and horror. SHUDDER's expanding library of film, TV series, and originals is available in the US, Canada, UK, Ireland and Germany on most streaming devices for 4.99/month or 49.99/year. To experience SHUDDER commitment-free for 7 days, visitwww.shudder.com.