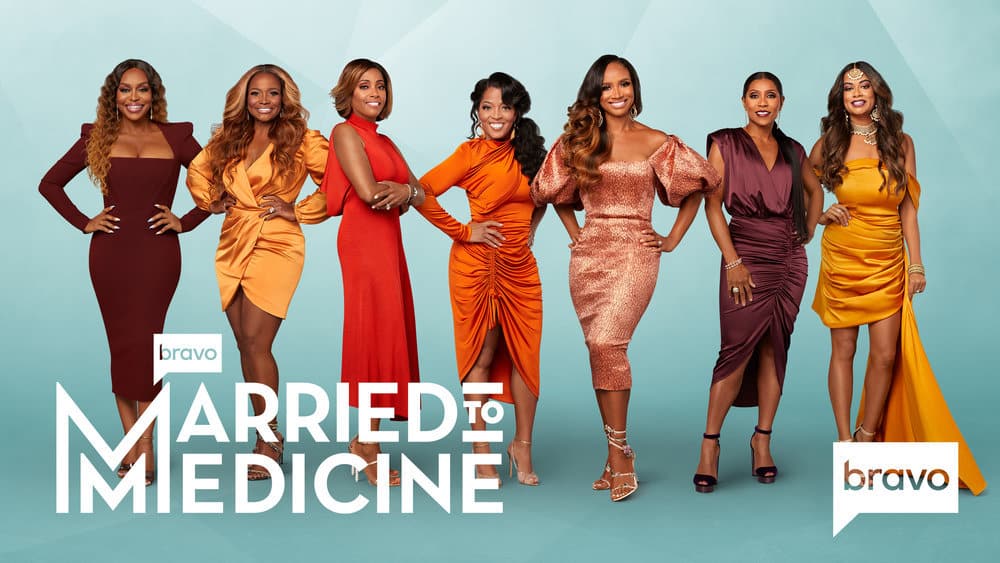 Read Time:
1 Minute, 19 Second
Married to Medicine Snark and Highlights for 7/17/2022
Dr. Jackie doing the doctor visit was nice, but I would never want my personal medical stuff on TV like that, just saying.
The play date with Dr. Contessa and Toya makes me understand why the moms drink wine during said play dates.
I would be so afraid to get an extra hot coffee because I know I could burn myself….and no room? What does that even mean? Don't most coffees come completely full?
Why is Anilla making her kids eat their breakfast in the car?
Not going to lie, I would watch a Quad and the Family show.
Dr. Heavenly's store seems like a place where I would love to shop.
Dr. Simone and Cecil may have an unconventional relationship, but it is still total goals.
Miles's girlfriend making Cecil a Father's Day card is so sweet.
Anila has the right to be sad about Ms. Gomez leaving, but she is also being kind of selfish about the whole thing.
I am pretty sure Rinna wore Anila's outfit last season on RHOBH.
Wait…does Dr. Heavenly want to sell funeral stuff now? I am so confused.
I hope there is not a fight at Dr. Heavenly's store opening.
While I agree that inviting Dr. Contessa to be in the fashion show would have been a nice olive branch, I can also see why Dr. Heavenly did not extend said invite.
Why is Anila spraying stuff and not even wearing anything from Dr. Heavenly's line?
Happy birthday to Alaura!
More next week, stay tuned!