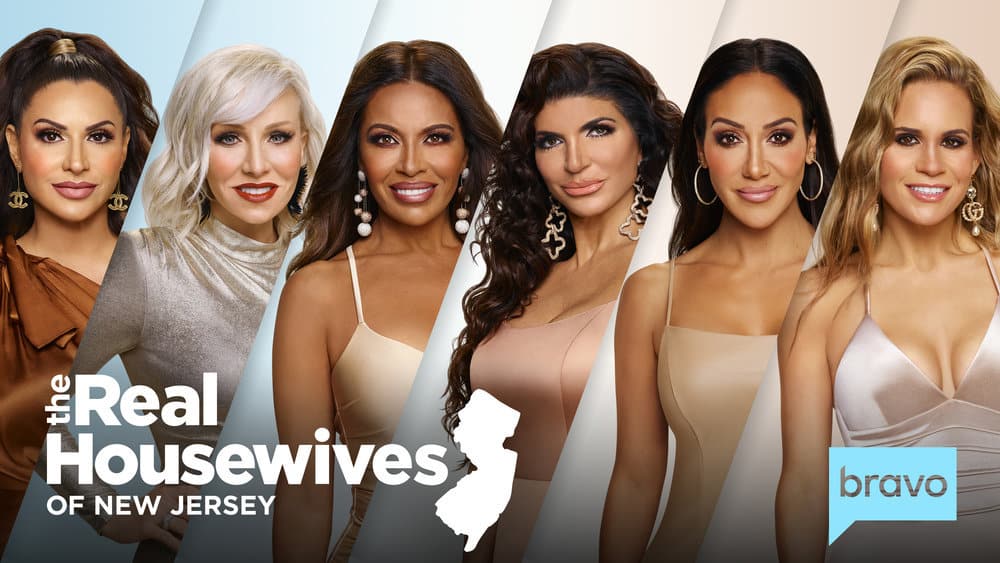 Read Time:
2 Minute, 10 Second
The Real Housewives of New Jersey Snark and Highlights for 5/3/2022
Jen's outfit is oddly cute.
I am so proud of Jackie for making her health a priority.
Teresa is not allowed to scream. Yeah, I don't think she will follow that rule.
Dolores has a new man! She looks so happy!
I would not want to meet Dolores in a dark alley. I am the biggest Dolores STAN, but she is like me, push hard enough and it is all over.
Can't Dolores understand both sides?
WTF is Jennifer talking about? She seems to want everyone to kiss her ass and doesn't like that Dolores and Margaret call her out.
I am so confused about all the yelling….apparently Jennifer and Dolores hate each other, Margaret and Melissa hate Jennifer and Jennifer is just screaming?
Maybe Jackie should have used a better choice of words, but she was right.
I don't want to hear the word analogy either, Melissa.
So basically, everyone is digging on everyone?
Jennifer seems to be the common denominator in all this drama, just saying.
The men make this entire franchise. As an aside, I would love to see an Ultimate Guys Trip.
I know Teresa is in her love bubble, but I truly hope that Luis treats her as well as she is saying.
The caveman and Oprah….Andy, don't you ever change!
It is nobody's business if Teresa wants to sign a prenup.
Dolores is so diplomatic about not being at the engagement party, but you can totally see the hurt in her eyes.
I know Melissa and Teresa are not close, but I understand why Melissa is so hurt by not being a bridesmaid. I didn't realize how much she did for Teresa and Joe's parents.
If I get married, I'm eloping. Same, Dolores, same.
Wait, what? Teresa wanted Melissa to postpone her wedding so Teresa wouldn't be pregnant at the wedding? WHAT?
Joey makes a valid point about it being disrespectful to not have Melissa in the wedding.
The Gorgas/Giudices need to let this drama GO.
Was there a black out by coincidence or did they do it on purpose?
All roads lead back to Melissa. We got it!
I still don't see what Gia did wrong? She didn't like Joey talking about her dad and grandparents. That is her right.
Wow, we are really getting lots of old school footage. I love it!
You just air slapped me! Why did this make me laugh so hard?
Wow, Joey is quitting because of this bitch boy debacle?
More next week, stay tuned!