The Real Housewives Ultimate Girls Trip Highlights and Snark for Girl(Friend) Interrupted
The Real Housewives Ultimate Girls Trip Highlights and Snark for Girl(Friend) Interrupted
So far, it seems like it is Melissa and Kyle vs. LuAnn and Cynthia.
Kenya didn't just serve herself macaroni and cheese, but MACARONI AND G-DAMN CHEESE.
I agree, it was rude of Kenya to serve herself without waiting for the other ladies, especially when she kept them waiting for an hour.
Kenya's outfit is gorgeous.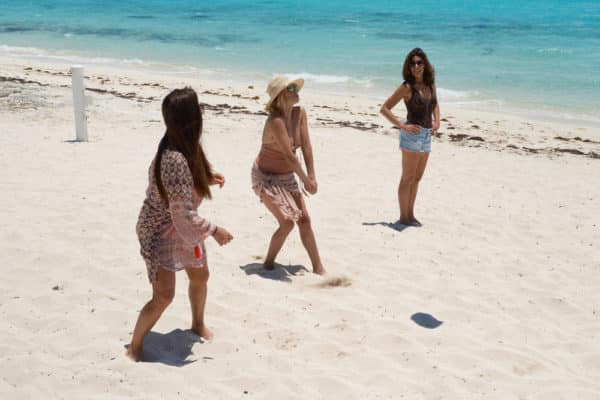 Wait, how is Kenya's court case on YouTube? Is that even legal?
Kyle and Cynthia need to let these things go.
Ramona is being very….Ramona about the sex talk, just saying.
Also, WTF kind of bachelorette party was this.
I didn't think Michael was married…..I thought there was a love connection between him and LuAnn.
John's dog seems like the most chill person on this trip.
An astrologer? Doesn't Kyle know by now that this always leads to disaster?
I would, however, do the spa day.
Cynthia was right to call Kenya out and really deserved an apology.
Kyle and Melissa debating on how to say water is so relatable. As a NY girl, I get made fun of how to say it in PA.
It is not cool of Ramona to make fun of how long Kenya was married.
Are Teresa and Melissa still arguing over how Melissa got on the show? REALLY? This was, what, ten years ago? Let it go already!
Third World Three is the new ingrediences and cum-in.
Wait, are they wearing underwear as masks? I am confused AF.
I would love a massage like this….even if it means being wrapped like a baked potato.
LuAnn losing her foil would be exactly what would happen to me/
I am on the fence about being compared to Cruella being an insult. The character is evil, but Emma Stone looked gorgeous in the movie.
Did the astrologer call Kyle a man? Why? I am so confused.
The astrologer reminds me of Mimi from The Drew Carey Show.
Kenya is supposed to be a shaman and heir to a throne with people trying to killer.
I can be a son of a bitch, not a son of a king.
I agree, it sounds very lifetime movie.
The only royalty in the room is the Countess and Miss USA.
The whole astrologer scene seemed like a game of MASH.
Ramona makes drinks like me….just pour and mix!
More coming soon, stay tuned.