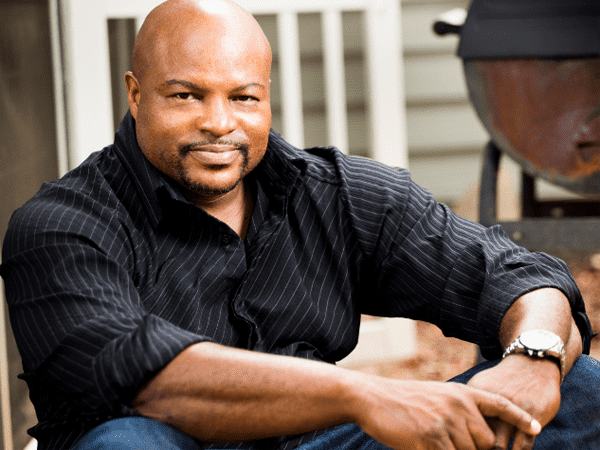 Read Time:
2 Minute, 32 Second
Michael Beasley is on his way to becoming one of the most recognizable character actors on TV and in the movies today. You may recognize him from projects such as House of Cards and Driven. He has a great personality, smoldering good looks and a smile that can melt hearts. He has worked with legendary actors such as Morgan Freeman and Denzel Washington. He has accomplished more in the past few years than most of us have in a lifetime.
Now he can be seen in Escape to Dannemora, which is a limited series that can be seen on Showtime. In the series, Michael plays the role of Murder, who is an inmate at a maximum security prison. Several things happen between him and his jail mates, causing him to want to seek revenge. You will need to tune in to see what happens, but I can promise you that it will be an unforgettable performance.
In addition to this series, Michael is also starring in Miss Virginia, a movie about a woman who will stop at nothing to give her son the education he deserves, which leads to her also helping other kids in the same situation.
However, his incredible talent is not what I find impressive. In a recent interview with TVGrapevine, discussed how grateful he is for not only these roles, but his career as a whole. He believes that if he puts something out into the universe, it will not only happen, but allow him to appreciate it that much more. He is grateful for each opportunity he has been given and takes each role he plays seriously.
Being grateful and being positive is something that he plans on doing for as long as he lives. He has big dreams and ambitions and keeps working hard (and putting it out to the universe) in order to make it happen. His biggest dreams include working with Will Smith and The Rock (for the second time), as well as doing more roles with his father, the legendary John Beasley. He would also love to have the chance to play a superhero-perhaps with all three of these actors.
Michael will continue to be successful, not only as an actor, but as a person. He is the type of man who is not only talented, but one who is a great role model for our youth today. Hearing how grateful he is for everything he has done and been given taught me to do the same. Thank you for being a shining light in our world today, Michael. I am truly grateful for the reminder to remain grateful and positive.
Michael Beasley would love to work with the likes of Will Smith and the Rock, worked with several other actors from the beginning, has several projects in the works, would love to be a superhero in a movie, believes that if you put it in the universe it will happen, loves working with his father and hopes to do more with him in the future.