Five Fun Facts About Up and Coming Actress Justina Adorno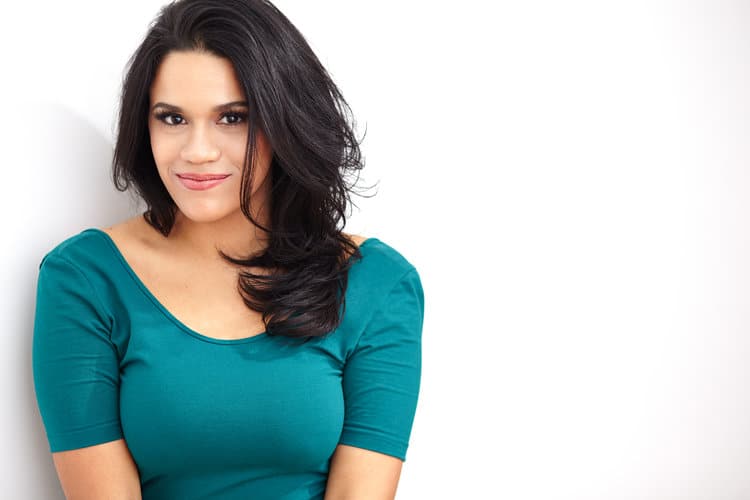 Justina Adorno is young, beautiful and other way of becoming a member of the Hollywood elite. Her latest gig is starring in the new ABC series Grand Hotel as Yoli.  While the show has yet to air, it promises to be a hit for both the network and Justina's career.
TVGrapevine recently talked to Justina in an exclusive interview. Below are some of the highlights from our chat.
1. Justina's new role in Grand Hotel will quite possibly put her on the map and make her a household name. Not only does she work with an all-star cast that includes Roselyn Sanchez and Bryan Craig, but it is a role that will allow her to flex her acting chops and show us a different side of her.
2. She explains that Yoli is a girl who everyone thinks is evil, but they don't realize that she is actually fun and down to earth. While she could not elaborate on what that means, she reveals that there is more to Yoli than meets the eye…so fans will need to tune in to see what that means.
3. Although Yoli is a new character for her, Justina thinks there is a lot of ways they can take her in future episodes. She isn't sure what the writers have planned just yet, but she cannot wait to find out She just hopes that they push her boundaries and allow her to be a role model. She thinks that Yoli is an incredible person and that making her a role model can be an interesting plot twist.
4.  As for what else we can expect, the storyline involves employees at a Miami-based hotel whose worlds collide and intertwine in a very unique way.
Justina says that the show is very mature and sexy, but also has an interesting family dynamic.
She thinks the show will tell a beautiful story and hopes that people can see the chemistry between her and her co-stars.
5. So what does she do when she isn't working? Justina admits that she loves spending time with animals. She says she is 'that girl' who always stops to say hello to dogs and other critters she sees. I addition, she loves watching Netflix (Handmaid's Tale and Dear White People are among her favorites) and anything involving Disney.
Grand Hotel will air this fall on ABC.