'Stripped' star Ali Levine talks to TVGrapevine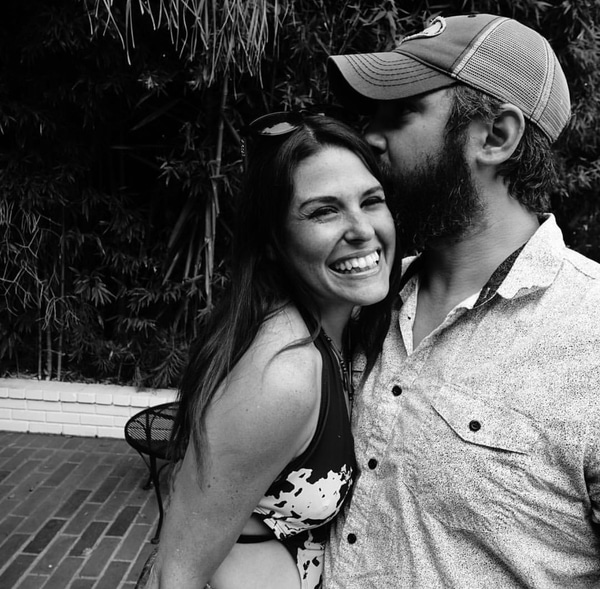 Ali Levine is a stylist for Hollywood and most recently appeared on Bravo's newest show Stripped. She recently talked to TVGrapevine about her adventures on the show and what is going on in her life.
Tell me about yourself and career. 
My name is Ali Levine. I am a celebrity stylist, fashion expert. I started my career in retail and corporate design and that eventually lead me to Los Angeles to work in movies for costume and work for amazing designers like Colleen Atwood, Ellen Mirojnick, Leah Katchnelzon and many more. I also worked with some of the biggest stylists to the stars. Kanye West's Stylist, Monica Rose (Kardashians), Carol Beadle Katy Perry, Gaga and more.
As my career has grown and has now shifted, not only have I enjoyed styling some of the hottest stars in Hollywood, like Lisa Vanderpump, Rita Wilson, Chelsea Kane, Joey King, Lisa Edelstein, James Maslow, Julz Tocker, Gretchen Rossi, Scheana Shay and many others.
I have started to really enjoy working on the TV personality side of things.
I do daily round ups of trends and hottest finds for: ABC, FOX, KTLA, CBS, Hallmark – Home and Family, and many other well known outlets. As well as having my work and styling featured in  NY Times, NY Post, LA Times, Life and Style, Star, and US Weekly.
What is Stripped?
Stripped is a new TV series on Bravo where everything is literally stripped from you, you are without everything for 21 days, and each day you are allowed to get back one item per person a day.
It is a social experiment, and I have to say my husband and I learned a lot, and it definitely changed our lives for the better and watch to see how. The show is on bravo tv, as well as our premiere episode on
bravotv.com
and on demand.
What made you decide to do the show?
The opportunity came up for me to be a participant to be on the show, and after discussing with my husband Justin, and pondering on it for quite some time, we came to the decision to do it and see if we could live with less.
What was the biggest challenge? My personal biggest challenge was not being able to communicate for quite a few days with the outside world and check on my business and clients. As well as the fact that I started naked, was a very uncomfortable and vulnerable feeling for me.
How did you survive without the basics?
I have to say surviving in the beginning was quite hard, but as days went on, Justin and I found strength in each other and learned how to cope and truly became a team in this journey. I know we all think we can't live without our phone, technology, and the rest of our material things, but trust me it is doable and will open your eyes to what really matters.
What was the biggest lesson you learned?
One of the biggest lessons I learned, was managing without my phone and being in touch 24/7. I learned how to not have to have my phone on me at all times and to this moment, my husband Justin and I take time together and put our phones and technology away to spend quality time together. I truly never thought I could put my phone aside, but I can and from going through Stripped it has helped me to continue to implement that in my every day life and live in the moment.
What was the most memorable moment?
The most memorable moment on Stripped was the days and nights before certain items came back into our lives, and we got to spend time talking and getting to know each other all over again. Being married for over 5 years, sometimes you don't realize how important that really is.
How has your life changed since the show?
Well my life has 100% changed, I am now pregnant with our first baby girl due this spring and couldn't be more excited for the changes ahead. Justin and I are closer than ever before and are really looking forward to this next chapter.
What's next for you?
Well, of course being a mom! I am excited to say that I have multiple projects in the pipeline, like my own jewelry collection with Sterling Forever and a new segment/ show that I will be a part of as a fashion expert, and more! I'm also co-hosting  a podcast called Things Were Too Lazy to Blog About, so stay tuned!
What would people be surprised to know about you?
I don't like to cook, however I do love to bake! Cooking gives me anxiety
Oh on another note, we did indeed conceive the couch.
What are you watching on TV these days?
This is Us, The Bachelor, Below Deck, Vanderpump Rules, The Good Doctor, and Impractical Jokers.
Anything else you want to tell America?
I couldn't be more excited to welcome my baby girl to the world and see where my career takes me this year, thank you to everyone who has supported me in my career thus far and all my new fans and followers from Bravo's show, Stripped.
My grandmother, who I call Dodo, is my guardian angel and driving force behind my career life and daughter .
I can't wait for this year, stay tuned!!