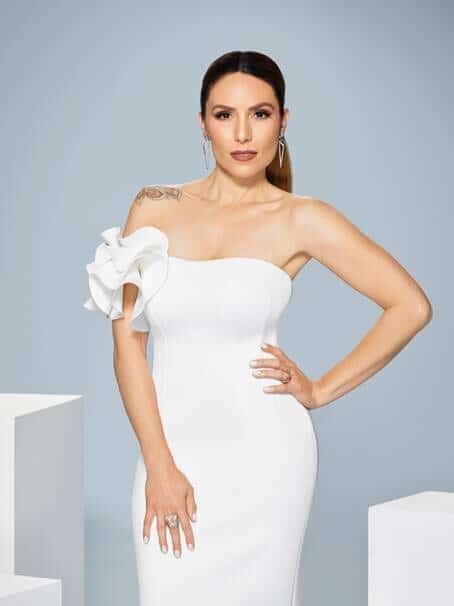 Read Time:
2 Minute, 6 Second
Dr. Britten Cole may not be a household name just yet, but she is well on her way. The former Navy officer turned anesthesiologist is now on the Bravo series Married to Medicine LA. The show is set to premiere March 10 and it promises to be both inspiring and entertaining.
TVGrapevine recently talked to Dr. Cole in an exclusive interview. Below are some of the highlights from our chat.
1. Dr. Cole shared that her best friend, Dr. Metcalfe was in the Atlanta version of the show and suggested that she do her own series in LA. Dr. Cole admits that she was a bit skeptical at first, but soon came around to the idea and agreed to do the show. She is happy with her decision to do so and cannot wait to see how people react when it airs.
2. Dr. Cole compares being an anesthesiologist to being a director in a play. While she remains in the background during the actual procedure, everyone relies on her before, during and after. Her job is to administer the anesthesia pre-surgery and then stay there in case something happens. She loves her job. Not only because she gets instant gratification, but because she also gets to help people.
3. Other than seeing her hard at work, Dr. Cole hopes that people see her and the other women involved in the show as the strong, intelligent women they are. She promises that their interactions are different than anything we have seen on TV and thinks that it will appeal to the viewers. She considers herself to be down to earth and fun as well as a hardworking woman in the medical field.
4. In addition to being a doctor, Dr. Cole is also a wife and mom. Needless to say, she is a very busy woman! So how does she balance it all? She admits that it isn't always easy, but she tries to remain meticulous in making it happen. However, she says that if something doesn't work out or changes, she simply finds another way to make it work.
5. The best thing about Dr. Cole is not the fact that she is on TV or that she is a superstar in the world of medicine. It is her determination, drive and passion for what she does in every aspect of her life. She is an intelligent, powerful woman and one that is on her way to inspiring a nation.
Check your local listings for showtimes!