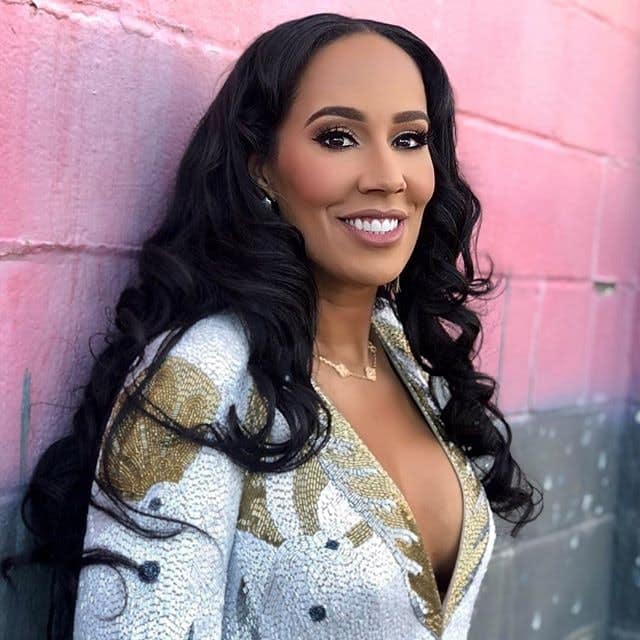 Read Time:
2 Minute, 1 Second
As my closest friends and family know, I am a die-hard fan of the Real Housewives franchise. It is my guilty pleasure TV and I love every moment of every episode. When I got the chance to interview Tanya Sam from Real Housewives of Atlanta, I was overjoyed. Not only because I am a huge fan of hers,but also because she is as amazing and real in person as she is on the show. 
In a recent interview with TVGrapevine, Tanya gushed about her time on the show this season and life in general. Below are some of the highlights from our chat.
1. She loved getting to know all the ladies and becoming friends with several of them. While there were some dramatic moments and several ups and downs, Tanya remained classy and positive while talking about her experience with everyone. Her bubbly personality helped make her stand out and become a memorable member of the cast this season. 
2. Tanya also loved the fact that she was able to use the show as a platform to inspire women. The former nurse now works in the field of technology, which was a move inspired by her fiancé Paul. She thinks that by being on the show she can represent women in this field and perhaps inspire other women to go into technology.
3. She is a huge fan of Shonda Rimes. She loves spending her Thursday nights watching Grey's Anatomy, How to Get Away With Murder and anything else Shonda creates. She would love to meet her or work with her one day in some capacity. (Maybe she can be a patient in the hospital or guest star as a nurse?) 
4. Tanya is an avid reader. In fact,  we bonded over the fact that we both loved and grew up with reading The Baby-Sitters Club books. Although she loves the Kindle, she says that nothing beats the feeling of holding a book….and of course that new book smell!
5. If she could go back to school or pick a different type of job, Tanya would love to work as a teacher or have a career involving books. She admits that being a librarian or owning a book store would be a dream come true because it will allow her to indulge in her love for reading and books. 
Keep checking back for more news on Tanya.