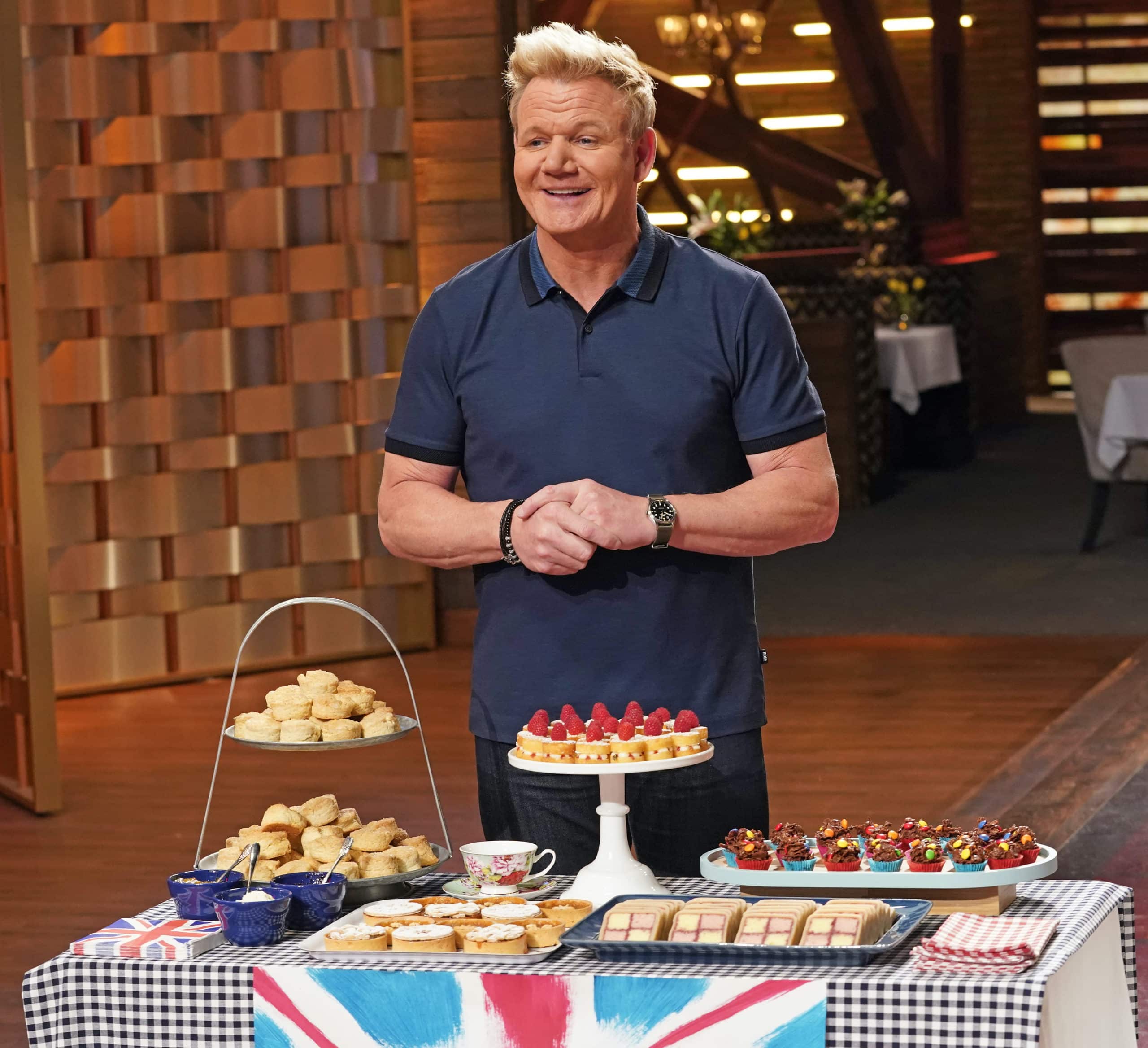 Read Time:
1 Minute, 48 Second
Masterchef Junior Recap for 5/12/2022
BAKE SALE TIME! Desserts make me so happy.
The teams have to make cream puffs, cookies, bars and cupcakes for their bake sale. Their work will be tasted by kids and the judges will pick a winner.
Ivy and Cruz are team captains.
Team Red: Ivy, Eva, Liya, Molly
Team Blue: Cruz, Grayson, Abir, A'Dan
So…it is boys vs. girls.
Linzer cookies are delightful, but kind of difficult to make–kudos to the Blue Team on making it though.
Blondies with M&Ms….YUMMMM.
Poor Abir is struggling with the shortbread dough. 🙁
Did Eva put water in her butter? Why?
It is so sweet that Grayson is helping Abir.
Cruz is a good leader to make sure everyone works together.
The red team is doing well individually and together.
Abir is struggling a lot and everyone pressuring him and yelling at him isn't helping either.
Ivy set a cloth on fire and doesn't seem too upset. However, Chef Gordon Ramsay feels differently.
Now both teams are struggling with food not being cooked properly.
A'Dan's brownies get messed up, so now he has TEN minutes to make a new kind of bar. Rice Krispie treats would have worked in a pinch, but he made something that looks like turds. However, since it is kids and kids are into poop and poop jokes, it might work.
The berry cupcake looks so delicious–no clue what Victoria sponge is, but I would try it in an instant.
The blue team is being so nice to Abir, despite the fact that his cookie didn't go over well with the judges.
The chocolate cornflake bar A'Dan made tasted good according to the judges, but it wasn't appealing in terms of looks.
Liya is my favorite by default for making a red velvet cupcake–my favorite.
At least Ivy knows her frosting was a mistake.
Red team wins!
The blue team will now face elimination.
Cruz is safe!
Grayson is safe!
A'Dan is safe!
Abir is eliminated. I just want to hug him! The judges are so sweet to him as they say goodbye.
More next week, stay tuned!