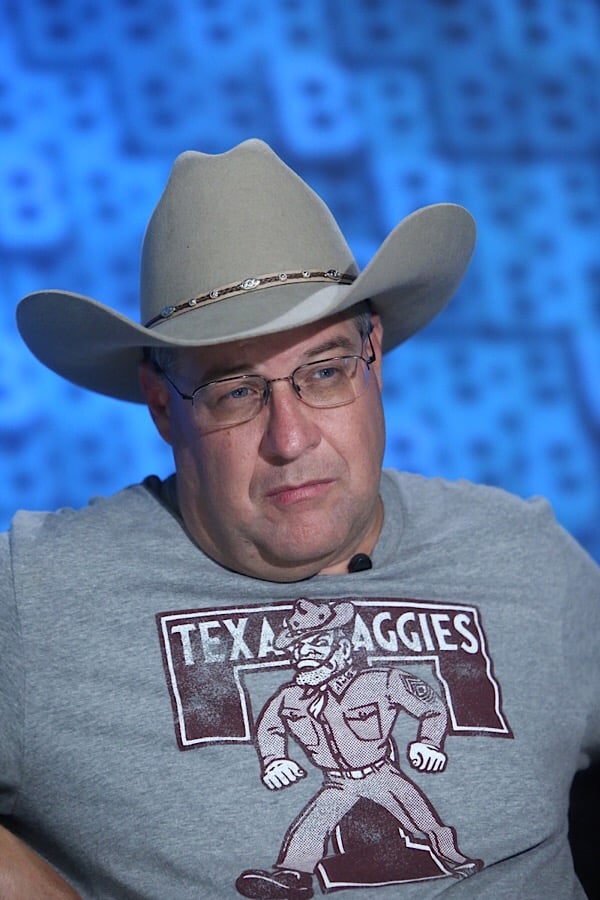 Read Time:
2 Minute, 36 Second
Tonight is yet another eviction on CBS's Big Brother. Last night, we saw Isabella put on the block and Michie removed, thanks to him winning POV. Jack also used his Chaos Power to shake up the POV competition. 
Nick is upset with Cliff for everything that went down, but he refused to break his word to Christie. 
Isabella is upset about the sudden turn in events and cries to Nick. She tells him she is obsessed with him. She also plans to do whatever it takes to stay in the house. She seems more into wanting to be there for Nick rather than to play the game. 
Jack seems to respect that Cliff kept his word to Christie. The two of them, plus Michie seem to be developing an alliance. Christie may or may not be in on it as well. Jack thinks Cliff is an honorable guy and Cliff thinks this new alliance will buy him some time in the house. 
Holly and Kathryn are sunbathing and talking and it seems as if they have some sort of final two deal going on. They also seem to be doing the Are You There God, It's Me Margaret bust exercises. 
Now Cliff seems to be striking some kind of deal with Isabella to form a tie…….innnterrrresssting. She goes around the house to make sure people know Jack is the bigger threat. Nick seems to be in on this as well. Word of this seems to be going around the house and it seems like now the plan is to get rid of Jack.
However, Nicole and Jessica aren't quite sure they can trust Isabella. 
We also get a cute montage from Cliff's family. They seem so sweet. 
Eviction time! Isabella and Jack plead their cases before we get to the vote.
Christie votes to evict Isabella.
Analyse votes tomorrow evict Isabella.
Michie votes to evict Isabella.
Nick votes to evict Jack.
Sam votes to evict Jack.
Nicole votes to evict Isabella. 
Kathryn votes to evict Michie—er, Isabella.
Jessica votes to evict Isabella.
Holly votes to evict Isabella.
Tommy votes to evict Isabella. 
Isabella is now evicted from the Big Brother Household. She and Julie talk about the flip and her issues with Nicole. She also thinks her showmance with Nick is more than a showmance and can work in real life. 
She gets some sweet messages as she says goodbye. Nick even speaks Mandarin to her to tell her she is perfect and seems to be in love. 
As an aside, Julie Chen Moonves looks amazing tonight. Her makeup is fierce.
HOH competition! It is an endurance competition. Cliff cannot compete since he is the outgoing HOH. They have to hang onto vines until they fall and then take out a strip of paper from a box, which might reveal a punishment. 
Jessica is first to be out, followed by Nicole. Tune in Sunday to find out who wins. There is also going to be an America's vote to send three houseguests on a field trip that will impact their game. Stay tuned!