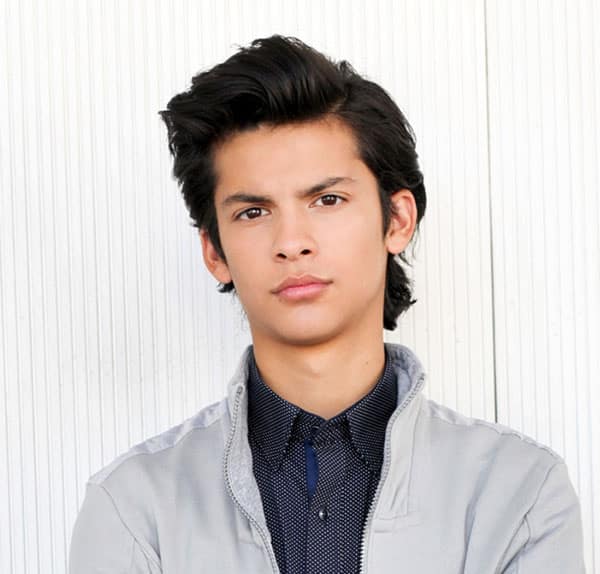 Read Time:
1 Minute, 42 Second
Xolo Maridueña is young, handsome and has the talent and star quality of those twice his age. He has been a part of show business since 2011 and shows no signs of slowing down. He has been in TV shows and movies such as Parenthood, Rush Hour and the rebooted version of Twin Peaks.
Now the teen heartthrob is in Cobra Kai, playing the role of Miguel. The show is currently airing its second season on YouTube Premium and already has people captivated. Fans might remember last season that Miguel was involved with Samantha (Mary Mouser) and things didn't quite go as planned. He ends up meeting a new girl, which will lead to some interesting moments. What will happen? You will need to tune in to find out. 
In a recent interview with TVGrapevine, the seventeen year old sensation gushed about the role and how much he loves playing Miguel. He feels as if he can relate to him on some level and considers him to be a role model, not only for himself, but for the young audience watching. He is looking forward to the audience seeing how Miguel grows in this season and how they react to the changes in his life and relationships. 
He added that he bonded with several members of the cast, but has a special relationship with Mary Mouser, who plays Samantha. He says the two of them have a special friendship and he thinks very highly of her as an actress and a person. Although they played love interests on screen, he admits that they have more of a brother/sister relationship in real life.
So what is next for Xolo? He says that he is working on several projects, but as of right now, they are bring dubbed as 'super secret' projects. He did,say, however, that he is excited to share more information about them in the future and looks forward to getting reaction from his fans. 
Check out the new season of Cobra Kai on YouTube Premium.