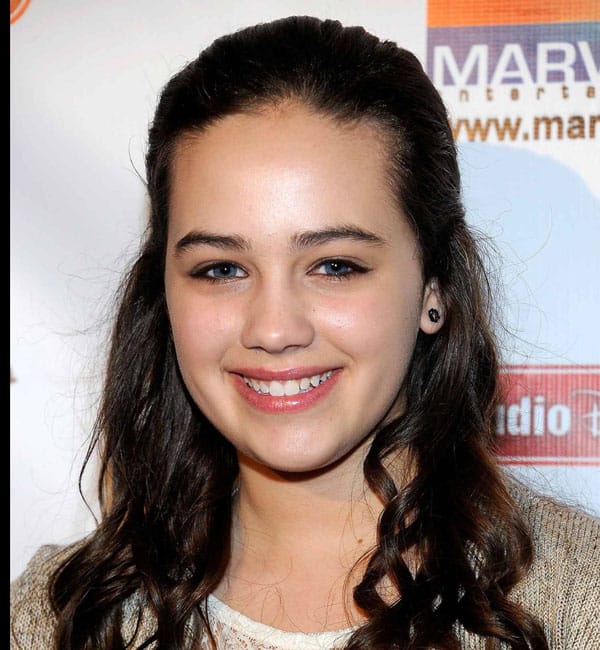 Read Time:
1 Minute, 41 Second
Cobra Kai is a dream come true for anyone who has been a fan of the Karate Kid franchise. The show takes place decades after Johnny Lawrence and Daniel LaRusso faced off in the All Valley Karate tournament. The former rivals find themselves facing off once again, this time with the next generations of martial artists. The show brings back stars such as Ralph Macchio and William Zabka, as well as some incredible new talent. 
One of those new talents is the lovely Mary Mouser, who plays Samantha.    In a recent interview with TVGrapevine, Mary revealed that she finds Samantha to be a role model, not only to herself,  but to young girls in general. While she could not give too much away in terms of what her character is up to,  she did reveal that she loves the way Samantha reinvents herself this season. It is something she can relate to in her own life and something she thinks (and hopes)others can as well. 
So what would she say was the biggest challenge of filming? For her, it was learning some of the martial arts moves. She is left handed, so she had to learn the stunts the opposite way of everybody else. While it was tricky at times,she loved what a crazy ride it was to film this season.  She loved working with the cast and traveling,  as well as being able to do her own stunts. 
As for the future, Mary has some big dreams and plans. Her biggest two goals are to work with Tim Burton (a personal hero of hers) and to play a superhero that does her very own stunts. She would love to be able to do the big superhero flip where she lands on one knee and looks up….also known as thee rite of passage superhero move. However, no matter what she does, she will continue to succeed , not only because of her. Talent,  but also because of who she is as a person and role model.