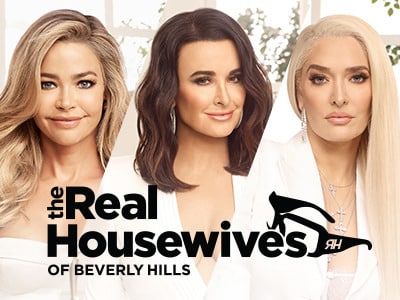 0
0
0
0
Looking for something to watch on this Tuesday night? We have the answer! Check out some of our top picks!
On ABC: If you're in the mood to laugh, check out American Housewife, The Kids Are Alright, black-ish and Spliiting Up Togethre. Stay for the drama and tune into the Nathan Fillion serial The Rookie.
On NBC: the competition continues on The Voice! Then stay tuned for some drama on New Amsterdam.
On CBS: Be sure to tune in to NCIS and NCIS New Orleans for all new episodes of both shows. Then stay for The Code.
On Fox: The competition sweetens up on Masterchef Junior,  then heats up on Mental Samurai.
On USA Network: The first post Wrestlemania Smackdown will air, followed by all new episodes of Miz and Mrs. and Growing Up Chrisley.
Bravo: Follow the drama surrounding Lisa Vanderpump and Kyle   Richards on The Real Housewives of Beverly Hills.   Then check out the new hit series Mexican Dynasties.
What are you plannning to watch? Let us know in the comments.
Sammi has been a journalist for over a decade, specializing in entertainment, lifestyle, sports and celebrity news. She is the owner of TVGrapevine and Football in High Heels and the Host of Grapevine in High Heels With Sammi.