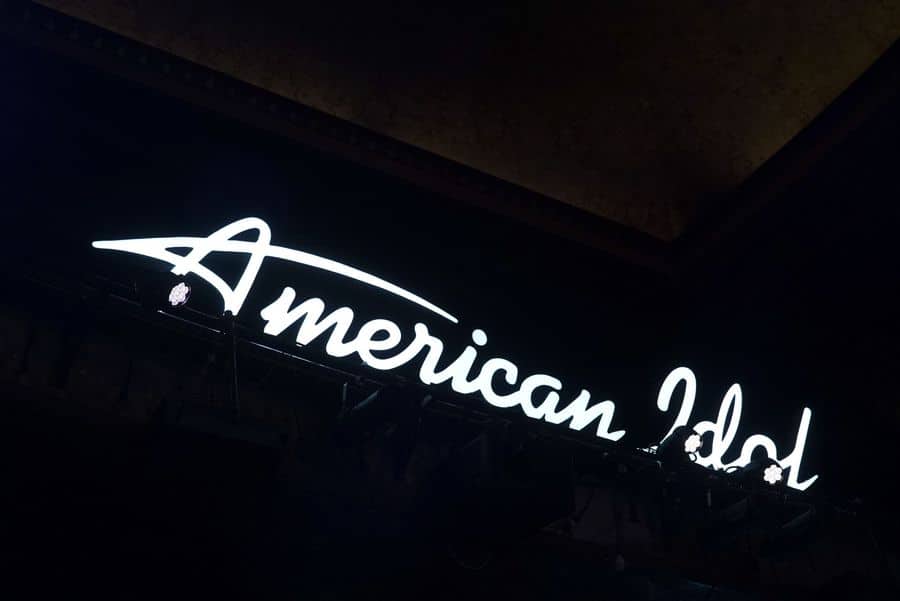 Read Time:
5 Minute, 4 Second
Sportsinsider.com recently released their betting odds for the ABC competition series American Idol. Check out their findings below.
Is there anyone in North America (or most of the rest of the world for that matter) that isn't familiar with American Idol or the general format of the show? Probably not. If you've been in solitary confinement for the last 15 years I'll bring you up to speed. American Idol first aired on ABC in 2002 and became a surprise hit. One year later, it became a massive ratings juggernaut and would go on to be the highest rated show on television for seven consecutive seasons.
Like every other broadcast TV show in the digital era, the viewership has dropped off precipitously in recent years. In 2005 through 2007 it was pulling in an average of 30 million viewers plus per week. It its final year on Fox it brought in an average in the low to mid 11 million range. Last year was the first on ABC and 'the show averaged in low to mid 7 million viewer range. This season they're doing similar numbers for the live broadcast but they're drawing nearly two million DVR viewers a week. In 2019, ABC has to be thrilled to be bringing in 20 million pairs of eyeballs (give or take an eye or two) a week on their 17 year old reality show.
Even with the boost from DVR viewing it's mind boggling to contemplate that American Idol has shed over 20 million weekly viewers in under a decade. The simple reality is that the entertainment landscape is completely different today than the world that American Idol was originally born into. In context of this, the show is holding up pretty well and barring a complete collapse in ratings are in pretty good shape for the future. American Idol will likely be on ABC as long as the producers want to continue making the show. Any show that can aggregate multiple millions of viewers per week can write its own ticket on broadcast TV circa 2019. In the week ending April 14, the Sunday episode of American Idolpulled a 1.3 rating and ranked as the #7 broadcast TV show of the week. The Monday 'recap' show pulled a 1.1 rating to tie for #11. The past few weeks have been atypical from a ratings standpoint due to CBS' broadcasting of the NCAA tournament but going back to the week ending March 17–the last before the start of 'March Madness' the American Idol Sunday broadcast pulled….a 1.3 rating good for 7th place (there was no Monday show that week).
American Idol considers the final 8 contestants as 'Finalists' which means that this is the first week of the 'Finals'. Two more will be cut with next week featuring the 'Top 6'. Here are the American Idol Top Eight Performances episode betting odds:
'AMERICAN IDOL' SEASON 17 BETTING ODDS
TO WIN 'AMERICAN IDOL' SEASON 17
Laine Hardy                             +250
Alejandro Aranda                        +300
Madison VanDenburg                      +300
Jeremiah Lloyd Harmon                   +600
Laci Kaye Booth                         +750
Walker Burroughs                        +750
Alyssa Raghu                            +1500
Wade Cota                               +1500
WILL ABC RENEW 'AMERICAN IDOL' FOR THE 2019-2020 TV SEASON?
Yes                                      -350
No                                       +300
Over 1.3                                 -130
Under 1.3                                +110
Over 7.24 Million                         -170
Under 7.24 Million                        +150
The previous two propositions will be graded using data from the TV Series Finalewebsite.
'AMERICAN IDOL' SEASON 17 TOP EIGHT PERFORMANCES BETTING ODDS
WILL LAINE HARDY ADVANCE TO THE FINAL SIX?
Yes                                       -2500
No                                        +1250
WILL ALEJANDRO ARANDA ADVANCE TO THE FINAL SIX?
Yes                                       -2500
No                                        +1250
WILL MADISON VANDENBURG ADVANCE TO THE FINAL SIX?
Yes                                       -2500
No                                        +1250
WILL JEREMIAH LLOYD HARMON ADVANCE TO THE FINAL SIX?
Yes                                       -3500
No                                        +1750
WILL LACI KAYE BOOTH ADVANCE TO THE FINAL SIX?
Yes                                       -600
No                                        +450
WILL WALKER BURROUGHS ADVANCE TO THE FINAL SIX?
Yes                                       -350
No                                        +300
WILL ALYSSA RAGHU ADVANCE TO THE FINAL SIX?
Yes                                       +300
No                                        -350
WILL WADE COTA ADVANCE TO THE FINAL SIX?
Yes                                       +300
No                                        -350
EPISODE 16 KEY DEMO (18-49) RATINGS
Over 1.25                                 -150
Under 1.25                                +130
EPISODE 16 KEY DEMO (18-49) SHARE
5 or higher                               -750
Under 5                                   +600
EPISODE 16 TOTAL VIEWERS
Over 7.15 million                         -150
Under 7.15 million                        +130
EPISODE 16 RATINGS KEY DEMO SUNDAY RANKING
#1                                        -350
Any other rank                            +300
EPISODE 16 APRIL 29 RATINGS KEY DEMO WEEKLY RANKING
#7 or higher                              -210
#8 or lower                               +180
Episode 15 is the 'Meet The Finalists Show'. The Final 8 Competition scheduled for Sunday, April 28 will be Episode 16. The previous five TV ratings propositions will be graded using data reported at TV By The Numbers.
James Murphy | Biography | SportsInsider.com
For more than 25 years, Jim Murphy has written extensively on sports betting as well as handicapping theory and practice. The international gambling expert has been quoted in national media from Forbes and the Wall Street Journal to USA Today, Page Six and Entertainment Weekly. Murphy worked as a radio and podcasting host broadcasting to an international audience that depended on his expertise and advice. Murphy is an odds making consultant for sports and 'non-sport novelty bets' focused on the entertainment business, politics, technology, financial markets and more. He has set numbers for a wide array of nontraditional events from the Lingerie Football League and commodity prices to how many people would get 'whacked' in the season premiere of The Sopranos. Most recently, he's contributed odds advice on the 2016 Presidential elections, the next James Bondactor, blockbuster movie releases like Star Wars Rogue One and iPhone sales figures. Mainstream media sources rely on Murphy for his perspective on business and political events related to the international gambling industry including the UIGEA and worldwide consolidation. He splits his time between Salt Lake City, Utah and Columbia, South Carolina.