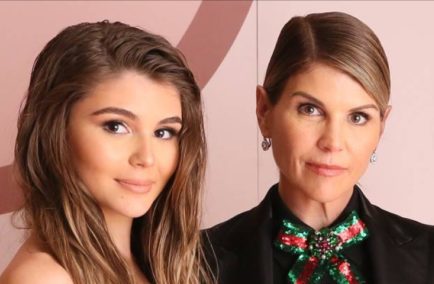 The hits keep coming for Lori Loughlin and her daughter Olivia Jade. TVGrapevine has learned that the women have both lost more work due to the college cheating scandal.
According to TMZ, Loughlin will not be returning to Fuller House for the final season. While neither the show nor Netflix commented, TMZ claims 'a source' told them that there were no plans to have her on for season five.
As previously reported, she has already been fired from Hallmark, where she starred in When Calls The Heart and the Garage Sale Mysteries movie series. There is no word on whether or not either project will continue without her. As of right now, the network is said to be evaluating all options.
As for Olivia Jade, Tresemme has stated that they are cutting ties with the social media influencer. They released the following statement to the media: "We take this very seriously and are no longer working with Olivia."
More news will be shared as it becomes available.