Singing Sensation Ariana Grande to Release a New Fragrance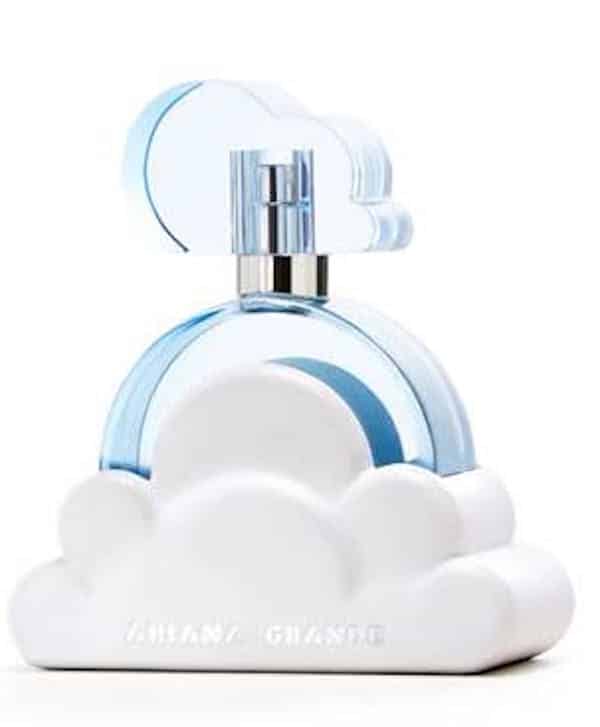 Multi-Platinum Recording Artist, Ariana Grande, Takes Fragrance Franchise Beyond The Clouds with a Dreamy New Brand
Global superstar, Ariana Grande, unveils a breakthrough new fragrance concept adding to her award-winning, successful franchise. In partnership with LUXE Brands, Grande is releasing her newest fragrance, Ariana Grande CLOUD, this fall 2018 exclusively at Ulta Beauty in the US and Shoppers Drug Mart in Canada.
Ariana Grande is one of the most influential and successful performers of our time. Her latest single, No Tears Left To Cry, debuted at #1 on iTunes in 88 countries worldwide making her the first artist in music history to see the lead single from her first four albums debut in the Top 10 on Billboard Hot 100. To date, this single marks Ariana's most successful debut leading up to her highly-anticipated fourth album, Sweetener, and now her newest fragrance, Ariana Grande CLOUD.
Grande's success in the beauty industry has soared to new heights. The songstress's fragrance franchise has been touted as one of the most successful celebrity fragrances in recent years. In 2017, the Ariana Grande fragrance brand boasted upwards of $150 Million in sales since launch. Joel Ronkin, CEO of LUXE Brands states, "Each of Ariana's fragrances continues to surpass expectations, simply defying the trajectory of celebrity fragrances. This is a true testament to her ability to connect with her fans and her incredible passion to deliver a superior fragrance for them. We are incredibly honored to partner once again with such an influential and aspirational artist and look forward to continued success with the launch of CLOUD."
Ariana Grande CLOUD is a joyful, new creation inspired by optimism and hope. This dreamy new bottle design stands apart from her existing fragrance franchise. The uplifting and addictive new scent imbues a thoughtful, artistic expression of positivity and happiness from Ariana to her fans.
"I love clouds, and I love this new fragrance. It is my favorite one yet!" exclaims Grande.
THE FRAGRANCE
Ariana Grande CLOUD opens with a dreamy top blend of alluring lavender blossom, forbidden juicy pear and mouthwatering bergamot. The heart features a whipped touch of crème de coconut, indulgent praline and exotic, vanilla orchid. Sensual musks and creamy woods fade out for a cashmere-like feeling that seduces the senses.
TOP
Lavender Blossom
Juicy Pear
Bergamot
HEART
Crème de Coconut
Praline
Vanilla Orchid
 DRY DOWN
Sensual Musks
Creamy Woods
 THE DESIGN
The Ariana Grande CLOUD bottle was inspired by a natural cloud and all the optimism and youthful spirit brought from looking up at the sky juxtaposed with what the cloud means in the current digital age. The sleek modern bottle with subtle blue glow rests in a soft, animated white, puffy cloud base. An uplifting moment, resting on a cloud looking to a bright future on the horizon. The iconic bottle is ultimately wrapped in a holographic pixel carton, a nod to the digital world that connects all of us.
| | |
| --- | --- |
| THE PRODUCTS | |
| Eau de Parfum Spray, 3.4 FL OZ/100 mL | $59.00 |
| Eau de Parfum Spray, 1.7 FL OZ/50 mL | $49.00 |
| Eau de Parfum Spray, 1.0 FL OZ/30 mL | $39.00 |
| Eau de Parfum Purse Spray, .33 FL OZ/10 mL | $20.00 |
All prices are manufacturer's suggested retail prices in US dollars.
Available fall 2018 at Ulta Beauty in the US, Shoppers Drug Mart in Canada and on ArianaGrande.com. The brand will roll out to additional prestige retailers late fall.