Killer Single Dad's Kaitlyn Black Talks to TVGrapevine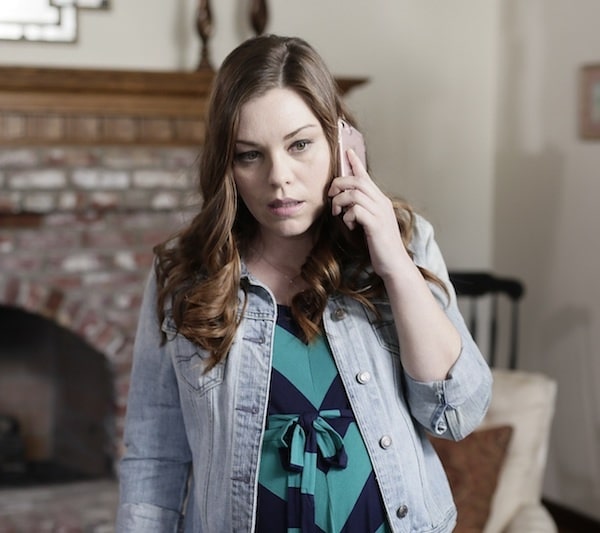 This weekend, Lifetime will air their newest movie, Killer Single Dad. The movie has an all-star cast that includes Cameron Jebo (NCIS) and Kaitlyn Black (Hart of Dixie). The movie tells the story of a man who works as a sperm donor. He makes it his mission to find the children created from his donations, leading to some very scary events. 
TVGrapevine has the chance to talk to star Kaitlyn Black in an exclusive interview. Below are some of the highlights from our chat.
1. In the movie, Kaitlyn plays Jennifer, a woman who happened to use Garrett's (Jebo) sperm donation in order to get pregnant. (She and her husband had issues, conceiving, which led to them using a donor) Little does she know that Garrett is stalking her with plans to take her baby once it is born. 
In an added twist, he ends up saving her life after a fall. She then considers him to be her guardian angel, which leads to them becoming friends….or so she thinks.
2. Her character is also dealing with being estranged from her husband. She had kicked him out due to indiscretions, so she has to deal with being on her own while pregnant. 
She loves the fact that her character stuck do her guns and is only concerned for her baby. She thinks she is a strong woman who puts being a mother above anything else.
3. Kaitlyn said the biggest challenge was pretending to be a pregnant woman. She was never pregnant before, so it was interesting for her to wear the fake belly and carry extra weight.  She also had to make the pregnancy look realistic, so she had to work on how she walked and breathed throughout different parts of the movie.
4. Now that the movie is getting ready to air, Kaitlyn is busy working on other projects. The biggest on on the horizon is The Relationship Deli, which is a web series where people try to order their ideal partner (similar to ordering food at a deli) but all the good ingredients are taken. 
She is also going to be in a psychological thriller, which will be released in the coming months. While we can't give TOO much away, I can tell you that you'll want to tune in.
5. The biggest question for her? Will there be a Hart of Dixie reboot? While there are no plans for one at the moment, she would LOVE to reprise her role as AnnaBeth. She knows most of the rest of the cast is busy with other projects, but she hopes that they can someday make it happen.
Check your local listings for movie showtimes!