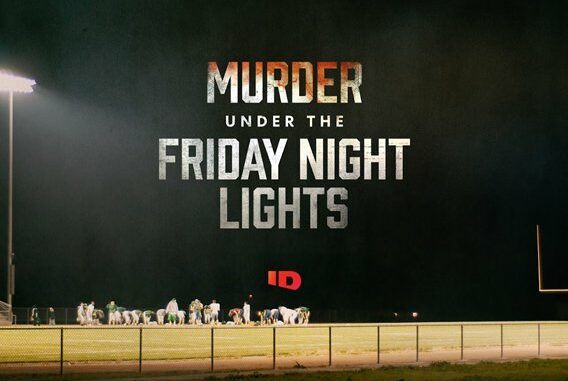 Read Time:
3 Minute, 18 Second
Murder Under the Friday Night Lights Recap for When Danger is No Stranger
This week's Murder Under the Friday Night Lights is titled When Danger is No Stranger and takes place ins Scottsville. It was a sleepy town in America that seemed to be the kind of place where everyone lived a life of Riley. Things took a tragic turn when Gabbi Doolin went missing.
On November 14th, 2015, there was a big football game called the Patriot Bowl being held. It was a big tournament where several players from the state of Kentucky would come and play football.
Amy Graves recalls how her son Alec was playing and his little sister Gabbi was cheering him on. When they arrived, Gabbi went to play with her friends.
Her dad Brian  remembers her going to him to get money for treats before she disappeared and how he made sure to get a hug before she went back to her friends. Little did he know that this would be the last time he or Amy would ever see their daughter.
Later that day, one of Gabbi's friends went up to Amy to let her know that Gabbi disappeared when playing hide and seek. Amy immediately reported Gabbi missing and a mad search began to find her. The game was also suspended in order to continue the search.
A couple of hours later, Gabbi was found dead, having been raped, sodomized and murdered. DNA evidence was collected at the scene in order to determine who did committed this heinous crime.
Everyone at the event was immediately questioned, most people not yet aware of what was going on. However, some of the children remember a man pacing by the bathrooms. Coach Brandon also recalled seeing a man acting odd that was carrying a denim jacket.
Amy recalls telling her son Chance about Gabbi's death and how she related it to superheroes. She told him that the bad guys took Gabbi and the good guys couldn't save her.
A full-on investigation began to find Gabbi's killer, which allowed authorities to get many leads, including an anonymous tip that led to a college student. He was questioned and quickly cleared of any wrongdoing. This led to authorities wondering if someone was trying to throw them off the trail.
A few days later, a man named Tim Madden's son was investigated. Tim had five kids, including one who played football with Alec. The son Bradley was threatening cops and it was soon learned that he had charges of a sexual nature against him in the past.
Bradley was questioned and it was soon determined that he was not in town the night of the murder. He did submit his DNA and admitted that his father and brother had a volatile relationship.
It was soon determined that Timothy was present during the game and considered a suspect.
Timothy was questioned and initially cooperated with police.
After Gabbi's funeral, the DNA results came in and is was determined that someone in the Madden family was the killer….and that was Timothy.
Timothy kept insisting that he was innocent. However, he was determined to be at the scene of the crime and it was speculated that he followed Gabbi into the bathroom when she was looking for her friends.
Timothy eventually plead guilty to all charges, despite the fact that he tried to get some of them taken off the table.
Four years after the murder, Amty tried to read a victim statement to the court, but Timothy began acting up, causing a lot of issues for everyone. At that moment she realized he had no remorse for killing Gabbi.
Timothy got a life sentence with no chance of parole.
Alec still plays football and wears pink socks in honor of his sister.