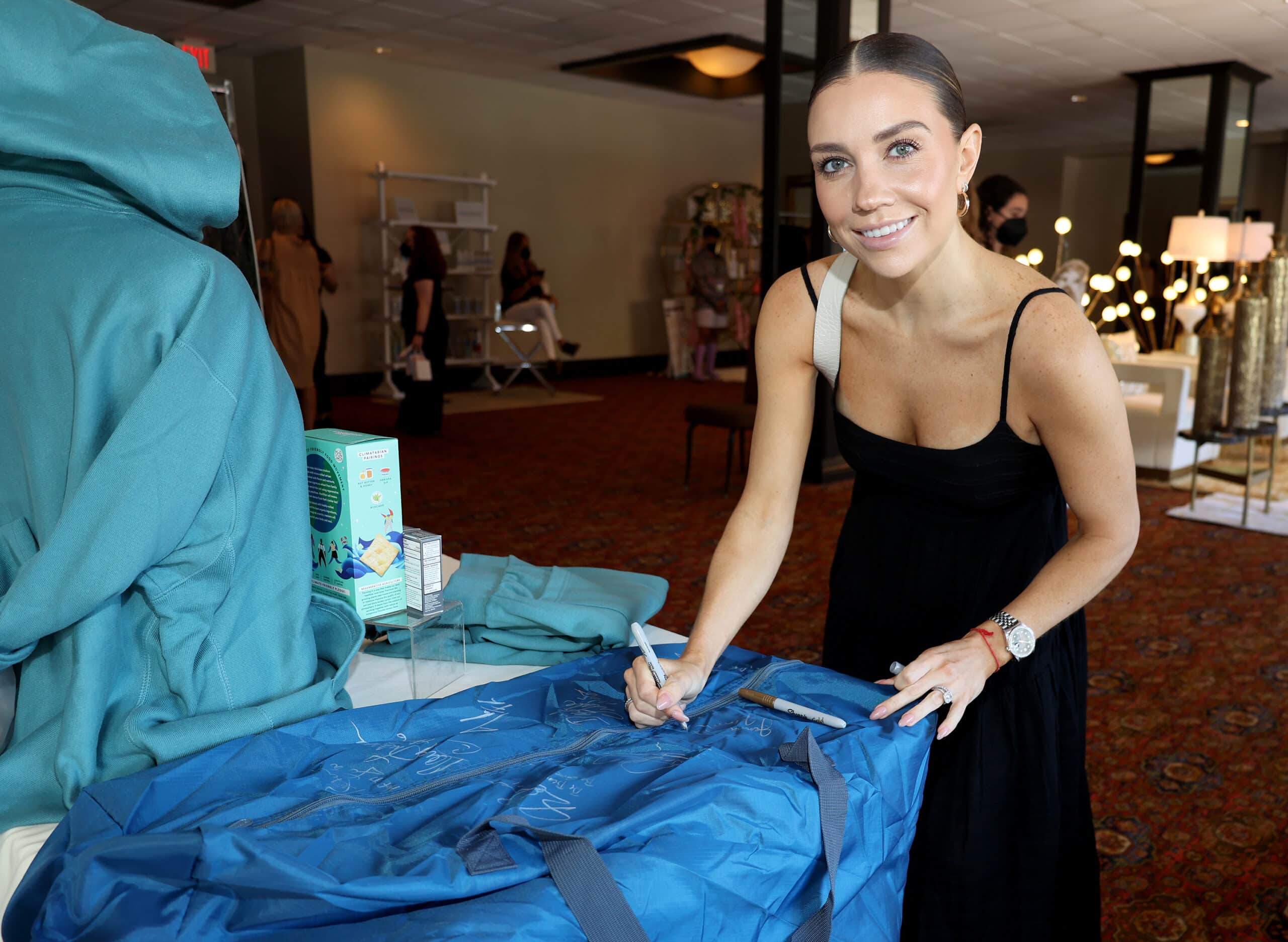 Read Time:
5 Minute, 6 Second
ICYMI: Backstage Creations at the ESPYs
Last week, Backstage Creations provided gift bags at the 2022 ESPYs. Check out the details below.
Suite items include:
Gift bag items include:
About The 2022 ESPYS
The 2022 ESPYS Presented by Capital One will be hosted by NBA superstar Stephen Curry. Curry will be joined by top celebrities from sports and entertainment to commemorate the past year in sports by recognizing major sports achievements, reliving unforgettable moments, and saluting the leading performers and performances. The ESPYS will be broadcast live on ABC Wednesday, July 20, at 8 p.m. ET/PT from The Dolby Theatre in Los Angeles. The ESPYS help to raise awareness and funds for the V Foundation for Cancer Research, the charity founded by ESPN and the late basketball coach Jim Valvano at the first ESPYS back in 1993. ESPN has helped raise more than $165 million for the V Foundation over the past 29 years. The ESPYS are co-produced by ESPN and Full Day Productions and Executive Produced by Peyton Manning and Omaha Productions. Follow The 2022 ESPYS on Twitter @ESPYS.
About the V Foundation for Cancer Research:
The V Foundation and ESPN established the Stuart Scott Memorial Cancer Research fund in Stuart Scott's memory seven years ago, helping to carry on his passionate support for cancer research. Since then, the fund has rewarded more than $15 million dollars to support minority scientists and to better understand the cancer disparities experienced by patients from minority ethnic or racial populations.  To learn more, go to www.v.org/stuartscott
The V Foundation for Cancer Research was founded in 1993 by ESPN and the late Jim Valvano, legendary North Carolina State University basketball coach and ESPN commentator. The V Foundation has funded more than $290 million in cancer research grants nationwide. 100% of cash donations benefit cancer research. The Foundation awards game-changing grants through a competitive process strictly supervised by a Scientific Advisory Committee.
About Backstage Creations:
BACKSTAGE CREATIONS was created in 2000 by Karen Wood, formerly a talent coordinator on over 50 award shows, to give major corporations as well as up-and-coming designers the exclusive opportunity to personally introduce their products and services to celebrities.  BACKSTAGE CREATIONS originated the gifting Retreat concept and has produced Celebrity Retreats at various industry honors including the Emmy® Awards, Screen Actors Guild Awards®, Teen Choice Awards, MTV Awards, Tony Awards, BET Awards and Billboard Music Awards. BACKSTAGE CREATIONS features an emphasis on charitable donations at each of our Retreats giving our celebrity attendees the opportunity to both give and receive through unique partnerships at our events.  Backstage Creations Retreats and gift bags have been featured on Entertainment Tonight, Access Hollywood, Extra, E! and our clients appear in OK Magazine, The Hollywood Reporter, People.com, US Weekly, In Touch, Town & Country and many other print and online publications. www.backstagecreations.com