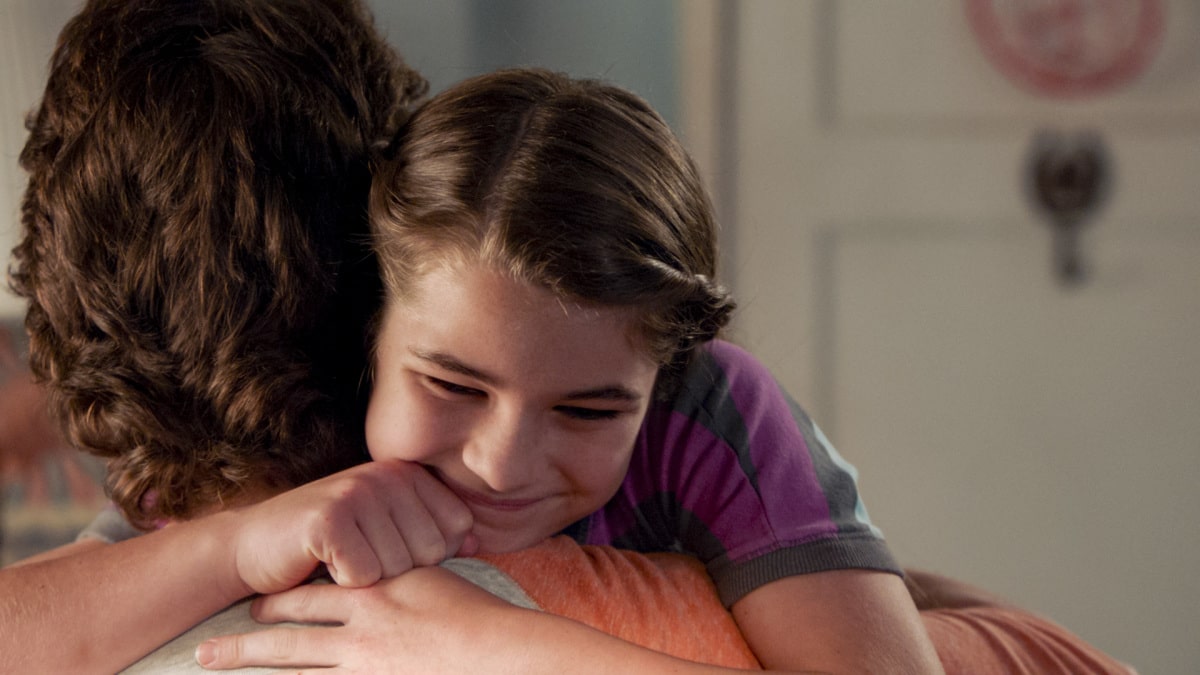 Read Time:
4 Minute, 24 Second
ICYMI: Young Sheldon Recap for A Virus, Heartbreak and a World of Possibilities 
The episode opens with Adult Sheldon (Jim Parsons) talking about viruses, which leads to Young Sheldon (Iain Armitage) getting a computer virus.
He flashes back to the beginning, when Mary (Zoe Perry) is driving him and Missy (Raegan Revord) home from school. Mary asks Missy if she is friends with Billy. She says they nod at each other in the hallway, but that is about it. Mary wonders what that means, so she demonstrates.
Sheldon, who is in the backseat, finds a video game he wants and asks Mary if they can buy it. However, it costs too much money and she  says no.
Later on, Mary goes to visit Brenda (Melissa Peterman) to make plans to go out. Brenda isn't so sure, and asks what they are doing and if it will be bingo at church. Mary says not anymore.
Tam goes to visit Sheldon and watch MTV. Sheldon is still mooning over the game, which has a railroad theme and wonders how he can get a copy. Tam suggests he gets a bootleg copy, but Sheldon thinks that is stealing. However, he agrees when Tam says that he planned on buying the game anyway and this is just him getting it early.
Mary tells George (Lance Barber) about her plans with Brenda. He keeps questioning her and making comments, all of which come out wrong, but he finally agrees to let her go.
Tam (Ryan Phuong)gives Sheldon a copy of the game, much to his delight. Tam goes to watch MTV, while Sheldon goes to play the game. Sheldon is having fun, despite the fact that he is unknowingly spreading a virus across the computer.
Missy asks Georgie (Montana Jordan) to take her to the movies with her boyfriend Marcus. He questions her, but finally agrees to do it, letting it be known that she is his sister and he is protective.
Mary asks MeeMaw (Annie Potts) about what to to with Brenda, which leads to them making plans to go to the bar.  When it comes time for her to leave, she is shocked that George planned a poker game when he was supposed to be babysitting Billy and Sheldon. George, for his part, doesn't see why this is such a big deal.
Sheldon tries to show Billy (Wyatt McClure) the video game, but he remains uninterested.
Georgie goes to pick up Marcus and his girlfriend Jana with Missy. The whole time, he keeps questioning her, trying to play the part of protective older brother. However, she is embarrassed and annoyed.
The guys play poker when George goes to get food. He sees Billy sitting alone on the couch by himself and offers to go get Sheldon. However, he says he is fine by himself. The other guys notice and offer to have him join the game.
While this is happening, Sheldon continues to play his game. The computer is hit by a virus, so Sheldon calls the help line, where he has to wait while listening to rock and roll.
Jana(Ava Allan) joins Georgie and Missy in the car and asks Missy about Marcus. She tells her they shared a straw and Jana tells her that is serious. Georgie says they haven't even been on a date yet, so Jana reminds him they got serious before their first date. Georgie tells her to cool it while Missy wants to know more about relationships.
While this is happening, Mary, MeeMaw and Brenda try to bond at the bar, while the guys try to make Billy feel welcome. Sheldon, for his part, finally gets through to the tech guy and hysterically explains what happens. The guy is understanding and tries to help the best he can.
Jana and Georgie debate on whether or not 'samesies' is a good response to 'I love you' and try to get Missy to share her opinion. Georgie reminds her that he drove her to the movies, while Jana argues that she is still a kid. Georgie says she must know something since she held hands and shared a straw with Marcus. They continue to argue until Georgie confesses he isn't sure how love is supposed to feel. He just knows he likes her a lot. Missy tells them not to be this lame when Marcus gets in the car.
The guys continue to bond with Billy and share stories about their own problems with their dads.
Brenda opens up more about her husband leaving. MeeMaw wonders if she will go out dating again. The ladies talk more about relationships, with Mary realizing she is also unhappy.
Sheldon gets his computer fixed, but his backups are gone because they were on a disk that he was using. He tries to tell this to George, who tells him to calm down. Sheldon says that they are gone and never coming back, not realizing that his words hurt Billy.
The episode ends with Sheldon reflecting on everything while the ladies comfort Mary, Billy remains sad and Missy gets her first cheek kiss from Marcus (London Cheshire).