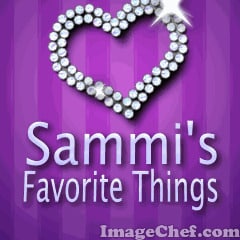 Read Time:
3 Minute, 24 Second
Happy New Year! With the new year comes purging out old products and replacing them with new things. Here are some of the things I have added to my list:
Description: Established by Virginia Frischkorn, Founder and CEO of nationally renowned Bluebird Productions luxury wedding and event planning, Bluebird in a Box brings back the art of hosting. We love the connection, celebration, and joy sparked by a successful gathering. Now, we're taking the stress and overwhelm out of event planning by offering our secrets to success learned from years of entertaining for the 1%. Many of today's popular party kits address singular pieces of the planning puzzle. We take a holistic, 360-degree approach, considering the look, feel, aromas, sounds, and tastes that comprise a transformational, environmentally-conscious event. Choose from a variety of seasonal, festively-themed boxes to transport guests beyond their immediate surroundings and create a magical, memorable experience everyone will enjoy. Shop bluebirdinabox.com and follow on Instagram @Bluebird.in.a.Box for style ideas, planning tips, and more.
Price: Starting at $48
LUXIE Beauty: Website: LuxieBeauty.com
Description: If you're searching for the ideal gift for the makeup enthusiast in your life, then LUXIE Beauty has you covered with their new Glimmer Set ($80) launching on November 11th! A new interpretation of the Rose Gold Collection with a fresh look for 2020. This set was inspired by rose quartz and the healing qualities and properties that come from the earth's natural creation. The latest generation of synthetic tapered heads provide extraordinary performance and make this new set indispensable. The Glimmer Set allows you to achieve an array of looks, from the most natural to the most sophisticated and daring.
Manna Kadar Cosmetics: Website: https://www.mannakadarcosmetics.com/
Description: Releasing October 15th from Manna Kadar Cosmetics (MKC), discover anti-bacterial protection that's powerful enough to eliminate 99.9% of common germs, yet gentle enough to soften hands with an infusion of sea minerals, and a delicate scent of bright pomegranate. Now, explore an everyday anti-bacterial collection featuring rich sea minerals and a light burst of pomegranate with a trademark elegant aesthetic that fits seamlessly with any decor.
SWIMINISTA: Website: https://www.swiminista.com/
Description: From Rock & Republic Co-Founder Andréa Bernholtz comes SWIMINISTA, an all-new collection of comfortable, ultra-chic swimwear made from luxury recycled fabrics and featuring adjustable, personalized fits in sizes A-DDD. In an effort to give women the confidence to celebrate their own bodies while reducing the swim industry's impact on the planet, SWIMINISTA relies on high-quality fabric made from post-consumer plastics to create sexy, supportive pieces made for movement. Using the SWIMINISTA personalized fit guide, shoppers can select their ideal style and enter details about their jeans and bra sizes to easily find the right suit to complement their unique body. Through the company's discrete "Try At Home" option, shoppers can choose a selection of suits to try, decide which to keep and send back the rest. Discover the new era of eco-conscious, supportive swimwear in the SWIMINISTA online shop, along with care tips and updates on the company's efforts to give back, both globally and locally. Shop the SWIMINISTA collection exclusively at SWIMINISTA.com and follow on Instagram @SWIMINISTA for style ideas, new releases, and brand updates.
Price: Starting at $72
InstaSteam:
Developed by 22-year old entrepreneur Ari Hirsch,
InstaSteam
is the world's first hands-free, electricity-free clothing steamer that smooths wrinkles and deodorizes in just 15-30 seconds using mineral-based, non-toxic ingredients.
Shop InstaSteam at
Iinstasteam.square.site
and on
Amazon.com
, perfect for weddings, events, stay-cations, work, school, and more (just $19.99 for a starter kit that includes 3 InstaSteam pod treatments, 1 garment bag, 1 instruction card). InstaSteam pod refills are also available ($24.95 for 5 or $34.95 for 10). Follow @InstaSteam on Instagram for product releases, exclusive deals, and pro tips to "look fresh wherever, whenever."