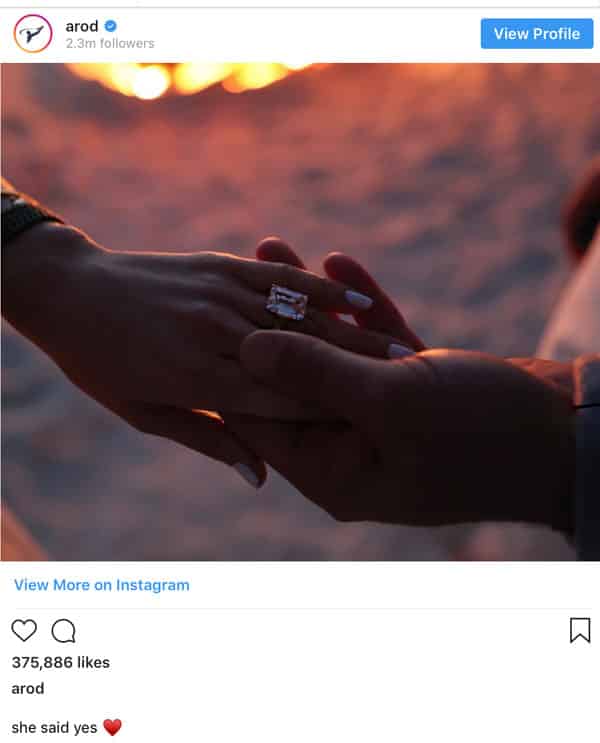 0
0
Michelle DeMaree, a Beverly Hills based Celebrity Engagement Ring Concierge discusses J.Lo's engagement ring from her new fiancé A-Rod.
J LO ENGAGEMENT
Jennifer Lopez said "YES!" to Alex Rodriguez on the romantic Bahama beaches this past week. ARod placed an estimated 13-15 carat colorless and near flawless Emerald Cut Rock on Jennifer's ring finger which is estimated between $1.8 – $3 million. Her setting is a classic Platinum solitaire which leaves room more more diamond bling on the bands she will undoubtedly wear alongside her behemoth of a stone. This diamond size tops all of her past beaus and also reveals the elegant and classic nature of their fairy tale love story. One that is sure to last.
Sammi has been a journalist for over a decade, specializing in entertainment, lifestyle, sports and celebrity news. She is the owner of TVGrapevine and Football in High Heels and the Host of Grapevine in High Heels With Sammi.