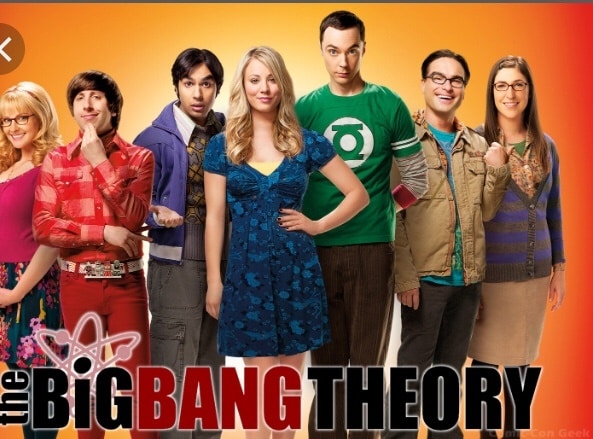 Read Time:
3 Minute, 7 Second

via press release:
The Big Bang Theory has been named as the most loved tv series across all age groups
Popular police dramas Criminal Minds, Law & Order: SVU and NCIS take second, third and fourth spots respectively
However, fellow cop drama Blue Bloods was named as the single most polarizing show
Although American Idol ratings have declined in recent years, the talent show was named amongst the 10 most universally loved, alongside newer upstart The Voice
Between the extensive options of cable networks and online streaming services, the urge to channel hop can be overwhelming. When viewing alone, this decision paralysis can be merely frustrating — but it can lead to some seriously heated debates when trying to choose what to watch with friends and family.
When viewing with audiences of different ages, this decision only gets harder, so A Place For Mom surveyed 2,000 Americans to help determine the TV shows have cross-generational appeal — and those that are most likely to polarize audiences of different ages.
Taking the top spot as the most universally loved is The Big Bang Theory. The sitcom, which is currently in its twelfth and final season, was liked by a minimum of 47% of people in each individual age group. In fact, all age groups bar one named The Big Bang Theory as their top show — for 55+ it was pushed into second place by NCIS.
Three police dramas follow suit, with Criminal Minds, Law & Order: SVU and NCIS taking spots two through four in the ranking. Other popular TV formats include medical dramas — Grey's Anatomy and The Good Doctor both feature in the top 10 — and talent shows such as The Voice and American Idol.
The top 10 TV shows with all-ages appeal:
The Big Bang Theory
Criminal Minds
Law & Order: SVU
NCIS (and spinoffs)
The Voice
Modern Family
American Idol
Grey's Anatomy
The Good Doctor
Dancing with the Stars
"Though it could feel like a watered-down geek show playing on stereotypes, The Big Bang Theory works on two levels: it gives an audience the PG laughs it needs to be a mainstream sitcom and it has an undercurrent of intelligence and attention-to-detail it rarely gets credit for," says TV writer and filmmaker Heather Taylor. "The show embraces science and obscure geek references — and it smartly ensures that it's all real. Though these details may go over some people's heads, it allows the show to attract a wider range of viewers."
Using a measure called standard deviation, A Place For Mom also analyzed the data to identify which TV shows were the most divisive. In spite of the cross-generational success of police dramas such as Criminal Minds, Blue Bloods was found to be the most polarizing TV show of all.
The most divisive TV shows:
Blue Bloods
The Walking Dead
Hawaii Five-0
MacGyver
Heather adds: "Over-55s are still more wedded to traditional methods of television viewing. so it's not a surprise to have the most divisive series coming from CBS, who are strategically targeting this age group. Shows like Blue Bloods, MacGyver and Hawaii Five-0 reach this older generation by tapping into the nostalgia of the late '60s and '80s through remakes of hit shows from that time and using top talent like Tom Selleck, whose stardom launched with Magnum PI in 1980."
You can explore the entire analysis here, and a press pack of images is available here.
Methodology
We surveyed 2,018 U.S. residents in September 2018, asking what they think of each show ("Dislike"/"Neither like nor dislike"/"Like"). The 30 shows were selected by looking at 2017-18 ratings (excluding news and sports) and adding Game of Thrones as an exception (due to its high ratings despite being on a premium service).