The Simpsons to Air New Christmas Episode….and Its First Ever Episode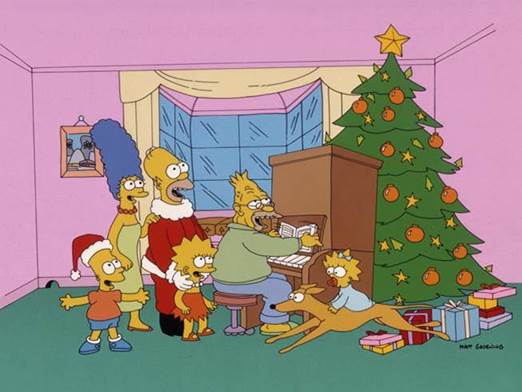 THE SIMPSONS (Sunday, Dec. 9, 8:00-8:30 PM ET/PT) – "'Tis the 30th Season" 
After failed Black Friday shopping, Marge (Julie Kavner) is determined to fix Christmas but Homer (Dan Castellaneta) and the kids decide to surprise her by going on vacation to a Floridian resort that turns out to be a knock-off Disney World in the all-new "'Tis the 30th Season"  episode. Jane Lynch makes a guest-voice appearance.
THE SIMPSONS (Sunday, Dec. 23, 8:00-8:30 PM ET/PT) – "Simpsons Roasting on an Open Fire"  *special encore*
In this encore of the 1989 Christmas special, "Simpsons Roasting on an Open Fire," the very first full-length episode of THE SIMPSONS to ever air, Homer (Dan Castellaneta) tries to earn extra money to buy Christmas presents for the family, and everything he does goes wrong. Fortunately, he is rescued by Santa's Little Helper. This special originally aired on December 18, 1989.