SYFY Wire to Release Battlestar Galacticast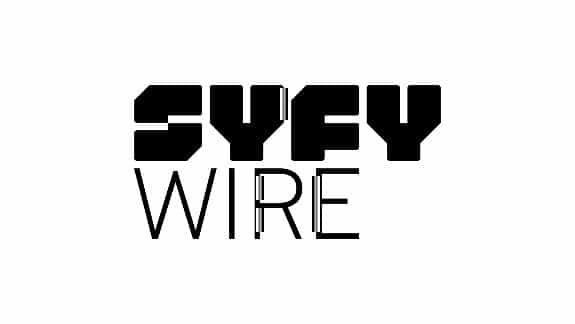 Fifteen years after the premiere of the critically acclaimed "Battlestar Galactica," SYFY WIRE is set to release Battlestar Galacticast, a new intergalactic podcast that gives fans an intimate insider's look into the world of the celebrated series.
Premiering on December 11 on SYFY WIRE just three days after the reboot's 15th anniversary, the podcast will be hosted by original cast member Tricia Helfer (aka Number Six) and acclaimed journalist Marc Bernardin. The two will do an episode-by-episode rewatch of the "Battlestar Galactica" mini-series in its entirety — exploring, discussing and debating the themes of the award-winning classic and revealing behind-the-scenes details that only a true BSG insider would know. Battlestar Galacticast will take a retrospective look at the first season, with each episode of the podcast dissecting a specific episode. Tricia Helfer will give first-hand accounts of her time on set while she and Marc welcome members of the original cast and crew on board to share their memories from making the ground breaking series.
"I'm excited to delve back into the BSG universe after so many years," said Helfer. "To watch each episode and break it down like the viewers experienced it is a totally new experience for me as I never sat down and watched it simply from start to finish.  Watching it now with Marc, who covered the series at the time for Entertainment Weekly, is giving me a whole new appreciation."
Considered by many to be one of the greatest sci-fi series ever made, "Battlestar Galactica" has left a lasting imprint on fans and critics alike. A three-time Primetime Emmy Award winner, "Battlestar Galactica" takes place in a not-so-far-away future where the last surviving group of humans face an intergalactic challenge to save humanity and the fabled 13th colony, Earth.
For an audio trailer of SYFY WIRE's Battlestar Galacticast, please click here.  Subscribe now on Apple Podcasts or wherever you get your podcasts.