Five Fast Facts about Amarr Wooten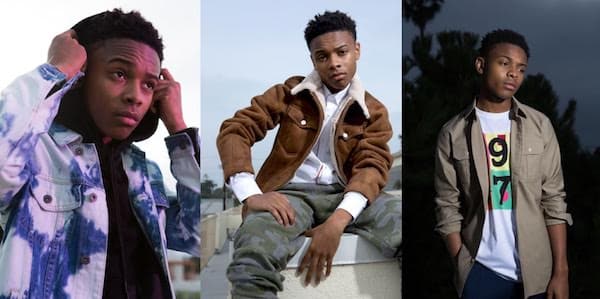 Amarr Wooten may be young, but he has accomplished more in his seventeen years than most people have in a lifetime. The teen sensation is now taking Hollywood by storm with his portrayal of Warwick on Nickelodeon's Knight Squad.
He recently talked to TVGrapevine in an exclusive interview. Below are some of the highlights from our chat.
1. Amarr got his start in Hollywood at a very young age. The Washington, DC native began his career as a model and soon went on to do dance and acting. He moved to LA as a preteen, where his career took off in ways people only dream about. He has been seen on shows such as Liv and Maddie, American Housewife and most recently, Knight Squad. 
2. He describes Knight Squad as Harry Potter meets The Princess Bride. He thinks the show has with of fun, magical moments that can be enjoyed by people of all ages. His character Warwick is a third generation knight who is ambitious, yet a bit insecure. He is in the Phoenix School and hopes to make his family proud by following in their footsteps. 
3. Amarr thinks that people who watch the show can relate to Warwick on different levels, especially since he deals with issues that teens often face. He hopes that people see him and realize that they can be themselves and be comfortable in their own skin.
4. As for advice he would give his fans, Amarr wants them to remember two things: to be themselves and to stay in school. These are lessons that are important to him and ones he hope his fans learn so they can be the best they can be in life.
5. What is Amarr's dream gig? Competing on Dancing With The Stars, of course! He already has the dance experience and would love to have the chance to be on the show and learn a new form of dance. He says his dream partner would be Chelsie Hightower, who previously competed with celebrities such as Ty Murray and Louie Vito.