Lifetime Reveals First Look Photos of Ariana Madix
Lifetime Reveals First Look Photos of Ariana Madix
Ariana Madix is set to appear in Buying Back My Daughter on Lifetime this fall. To celebrate, we have a first look photo of her Lifetime debut!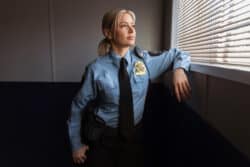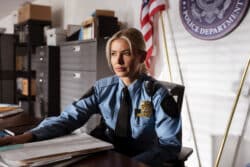 When Dana (Meagan Good) and Curtis' (Roger Cross) 16-year-old daughter, Alicia (Faith Wright), sneaks out of the house to attend a party, a bout with teenage rebellion quickly escalates into a widespread search party spearheaded by Dana and the police. After almost a year of searching for her missing daughter, mother's intuition leads Dana to the salacious world of online escort ads where, to her horror, she finds her Alicia listed for sale. Dana and Curtis spring into action and attempt to "buy their daughter back" in order to rescue her from the trafficker who abducted Alicia and subjected her to unspeakable harm. Ariana Madix stars as Karen, a police officer who helps investigate the case and has a personal connection to the story.
Buying Back My Daughter is produced by Front Street Pictures for distribution by Lifetime. Produced by Charles Cooper.  Executive producers are Orly Adelson, Allen Lewis and Meagan Good with James Jope as co-executive producer. Troy Scott directs from a script written by Barbara Marshall.