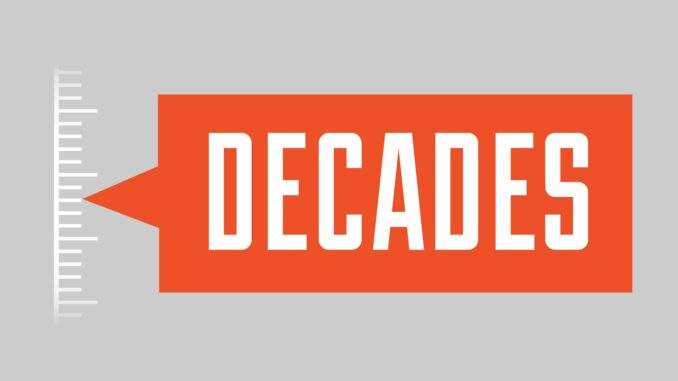 Read Time:
2 Minute, 48 Second
Decades to Honor Lisa Loring
The network will remember Lisa Loring in a weekend long tribute starting Saturday.
DECADES remembers actress Lisa Loring with a special extended presentation of 36 back-to-back episodes of The Addams Family celebrating her iconic character, Wednesday Addams. The tribute begins Saturday, February 4 at 12pm ET and continues through Sunday, February 5 at 6:00am ET on DECADES.
The Addams Family aired for two seasons on ABC from September 1964 to April 1966 for a total of 64 episodes. The Addamses are a satirical inversion of the ideal postwar American middle-class nuclear family, a clan who delight in the macabre and seemingly unaware or unconcerned that other people find them bizarre. The series remains one of the most famous 1960s sitcoms that audiences still know and love to this day.
Loring played the young Wednesday Addams, a character who is embedded in American pop culture and gained renewed popularity with the recent Netflix series, Wednesday. Loring's interpretation of the character was sweet but gloomy, a young girl with a penchant for collecting creepy pets and headless dolls.
Loring also starred in Phyllic Diller's sitcom The Pruitts of Southhampton, and made appearances in several hit shows including The Girl From U.N.C.L.E., Fantasy Island and Barnaby Jones. She also played Cricket Montgomery in a recurring role on As the World Turns from 1980-1983.
Loring passed away on Saturday at the age of 64.
'DECADES Remembers Lisa Loring'
Saturday, February 4 at 12pm ET – Sunday, February 5 at 6:00am ET
12:00pm – Morticia's Favorite Charity
12:30pm – Progress and the Addams Family
1:00pm – Uncle Fester's Toupee
1:30pm – Cousin Itt and the Vocational Counselor
2:00pm – Lurch, the Teenage Idol
2:30pm – Winning of Morticia Addams
3:00pm – My Fair Cousin Itt
3:30pm – Morticia's Romance Part 1
4:00pm – Morticia's Romance Part 2
4:30pm – Morticia Meets Royalty
5:00pm – Gomez, the People's Choice
5:30pm – Cousin Itt's Problem
6:00pm – Halloween, Addams Style
6:30pm – Morticia, the Writer
7:00pm – Morticia, the Sculptress
7:30pm – Gomez, the Reluctant Lover
8:00pm – Feud in the Addams Family
8:30pm – Gomez, the Cat Burglar
9:00pm – Portrait of Gomez
9:30pm – Morticia's Dilemma
10:00pm – Christmas with the Addams Family
10:30pm – Uncle Fester, Tycoon
11:00pm – Morticia & Gomez vs. Fester & Grandma
11:30pm – Fester Goes on a Diet
12:00am – The Great Treasure Hunt
12:30am – Ophelia Finds Romance
1:00am – Pugsley's Allowance
1:30am – Happy Birthday, Grandma Frump
2:00am – Morticia, The Decorator
2:30am – Ophelia Visits Morticia
3:00am – Addams Cum Laude
3:30am – Cat Addams
4:00am – Lurch's Little Helper
4:30am – The Addams Policy
5:00am – Lurch's Grand Romance
5:30am – Ophelia's Career
Where to Watch:
DECADES is available across the country, including on the Fox Television digital subchannels in New York, Los Angeles, San Francisco, Dallas, Houston, Detroit, Atlanta, Tampa, Phoenix, Minneapolis-St. Paul, Austin and Gainesville. Fox recently added DECADES to cable homes on Comcast systems in New York/New Jersey, San Francisco, Houston, Detroit, Atlanta and Minneapolis- St. Paul.
Viewers can see the complete schedule and find out where to watch by visiting www.decades.com.