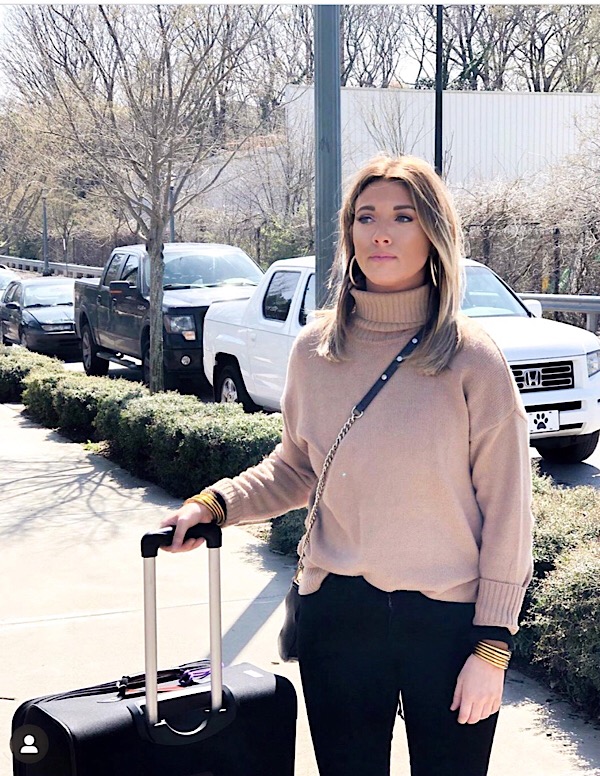 Read Time:
2 Minute, 12 Second
MTV's The Real World has been gracing our TV sets for years, only to make a triumphant return to Facebook Watch. The hit series brings several strangers together in a house, where they have to adjust to living together and dealing with an out of the box experience. 
One of the main cast members this season is Meagan, a Southern woman whose faith is very important to her. In a recent interview with TVGrapevine, she revealed several things about the show, as well as some other in facts about herself. Below are some of the highlights from our chat. 
1. The sports reporter revealed that she decided to go on the show because she needed a change in her life. Like many people in their twenties, she was at a crossroads in life and wanted to have an adventure. This eventually led to her applying for the show, embarking on an adventure that she would not soon forget. It was a fun, adventurous, learning experience and she enjoyed being a part of the show. 
2.  She hopes that she can help and be a role model to young girls watching the show. As a woman who suffers from anxiety, she thinks she can be someone others can relate to and understand. She knows a lot of other girls suffer as well and tried to be as relatable as possible, making them realize that they are not alone. 
3. She says that the hardest part of being on the show was adjusting to the filming because she says she is very modest and prefers to keep her life private. However, she ended up growing close to many of the cast members, creating different sorts of bonds. She admits the show also taught her to stop thinking about other people's opinions and what they might think of her.
4. Now that the show is airing, Meagan is looking forward to the next phase in her life. She has spent several years working as a sports reporter and would like to continue with that aspect of her life. She would also love to do another reality show at some point in her life. While she isn't sure of what type of show she wants to do, she is open to any and all possibilities. 
5. Another thing on Meagan's bucket list is to travel. She is trying to visit all fifty states (she only has a few more to go!) and plans to also visit Europe in the future. One of her favorite places to visit is New England in the fall, where she can see the leaves change color.